Beauty from Japan. From our world to yours.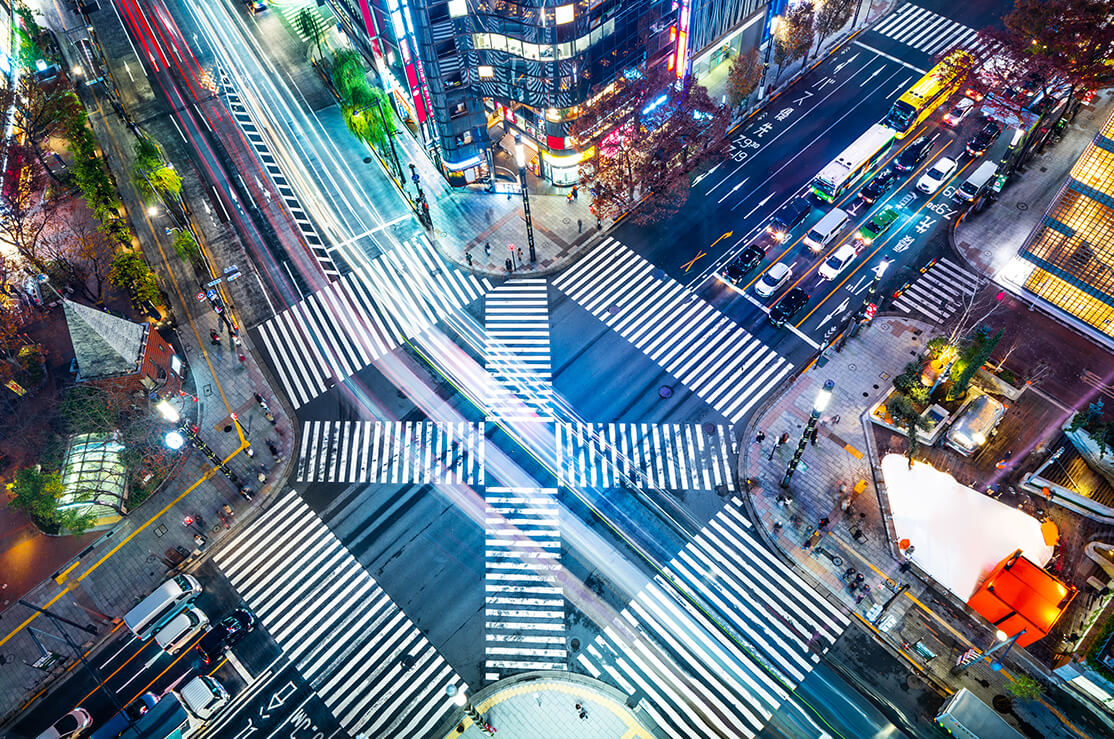 20 REASONS TO VISIT
GINZA Part One
Discover the many reasons why you should visit this vibrant Japanese district.
Story by shiseido
The Japanese district of Ginza is a place that perfectly balances East and West. It has been home to SHISEIDO since 1872, when Japan's first Western-style pharmacy was founded here and, organized like a checkerboard of major streets and small alleys, Ginza has continuously reinvented itself as a town of commerce, information and culture. This is a place where old meets new and there's something exciting to discover on every corner. Here's everything you need to see and do on your next visit…
01

MORE THAN JUST A BEAUTY STORE

SHISEIDO THE STORE

This comprehensive beauty facility has brought together the essence of beauty, which Shiseido has ever developed since its founding nearly 150 years ago. Consisting of 4 floors, the first and second floors sell cosmetics, the third floor has a hair and makeup salon, photo studio and esthetic salon, and the fourth floor has a café and private rooms for beauty counselling.
02

DRAWING TOGETHER THE SECRETS OF JAPANESE BEAUTY

SHISEIDO THE STORE

Here you will also experience the very latest in Japanese beauty, featuring state-of-the-art technologies. This aesthetic sense extends to the shop design, with "makeup" actually applied, such as camellia oil on the flooring, eye shadow on the walls and nail polish on the ceilings. The lovely Shiseido camellia symbol can be seen throughout.
03

EXPERIENCE PARIS IN GINZA

L'OSIER

Founded in 1973, French restaurant L'Osier was awarded three Michelin stars in 2020, following an inclusion in the Michelin Guide Tokyo with the same rating in 2019. Elite French chef Olivier Chaignon has served as the executive chef since its renovation in 2013. Enjoy a superb experience in this authentic French restaurant in Ginza.
04

IMMERSE YOURSELF IN GINZA NIGHTLIFE

BAR LUPIN

Opened in 1928, Bar Lupin is a bar where many famous writers and artists of the time gathered, such as Kan Kikuchi, Kyoka Izumi, Yasunari Kawabata, Seiji Togo, Taro Okamoto, and more. Due to the aging of the building, the bar had to be rebuilt in 1972, but the interior was carefully preserved during this process. Thus, the bar reopened in 1974 with its original appearance intact.
05

THE PLACE TO VISIT FOR THAT A ONE-OF-A-KIND STATIONERY GIFT

GINZA ITOYA

Itoya is a stationery specialty store that was founded in 1904. It features an extensive selection of all kinds of stationery products from Japan and the rest of the world. The store, which was renewed in 2015, is designed so that you can not only buy stationery but also have various "experiences" here. There is a juice stand on the first floor, where you can buy a drink that you can take along while you shop.
06

LEADING THE LATEST TRENDS OF TOKYO

DOVER STREET MARKET GINZA

A fashion concept store under the direction of leading Japanese designer Rei Kawakubo. "A Beautiful Chaos", as Kawabuko describes it beautifully. The Ginza store is the second one, after London, and there are seven stores around the world, each carrying different selections based on its location and building. This 6-floor store features a line-up of popular and upcoming brands.
07

WORLD TRENDING teamLab x PRESTIGIOUS SAGA BEEF RESTAURANT

MOONFLOWER SAGAYA GINZA, ART BY teamLab

Sagaya Ginza is a restaurant that specializes in Saga beef, one of Japan's most prestigious beef brands, with a dedication to seasonal ingredients from throughout Japan. The world-class art collective teamLab, based in Japan, has created a special immersive space in a private room here. As each dish of the 12-dish course is served, seasonal images that are linked to the dish, such as flowers and rivers, are unleashed on the walls and table, creating a unique world.
08

THE ULTIMATE MINIMALISM BUILDING

NAKAGIN CAPSULE TOWER

Designed by the late Kisho Kurokawa in 1972. As its name suggests, this structure is a stacking of capsule-shaped living spaces. The capsules can be removed and replaced, although this has never been realized. Even after nearly half a century, this building remains radical and original, and architecture fans flock from around the world to catch a glimpse.
09

NESTLING CLOSE TO NATURE

THE NORTH FACE UNLIMITED

This Ginza store has a unique concept: the coexistence of urban and outdoor lifestyles. Limited edition collaborations with other popular brands and Ginza store special-order items should also not be overlooked. The store interior features art objects focusing on Japanese nature, which are periodically interchanged in line with the ancient 24-division East Asian calendar.
10

Sample rare Japanese Whisky

LIQUOR MOUNTAIN GINZA777

At this specialty liquor store, you discover the many wonders of Japanese whisky. The store offers 100 varieties of whisky and has a cellar of rare vintage wines. At the tasting service, you'll discover new spirits as well as a huge range of cheeses and snacks. This is a truly special liquor store sure to please connoisseurs.