Beauty from Japan. From our world to yours.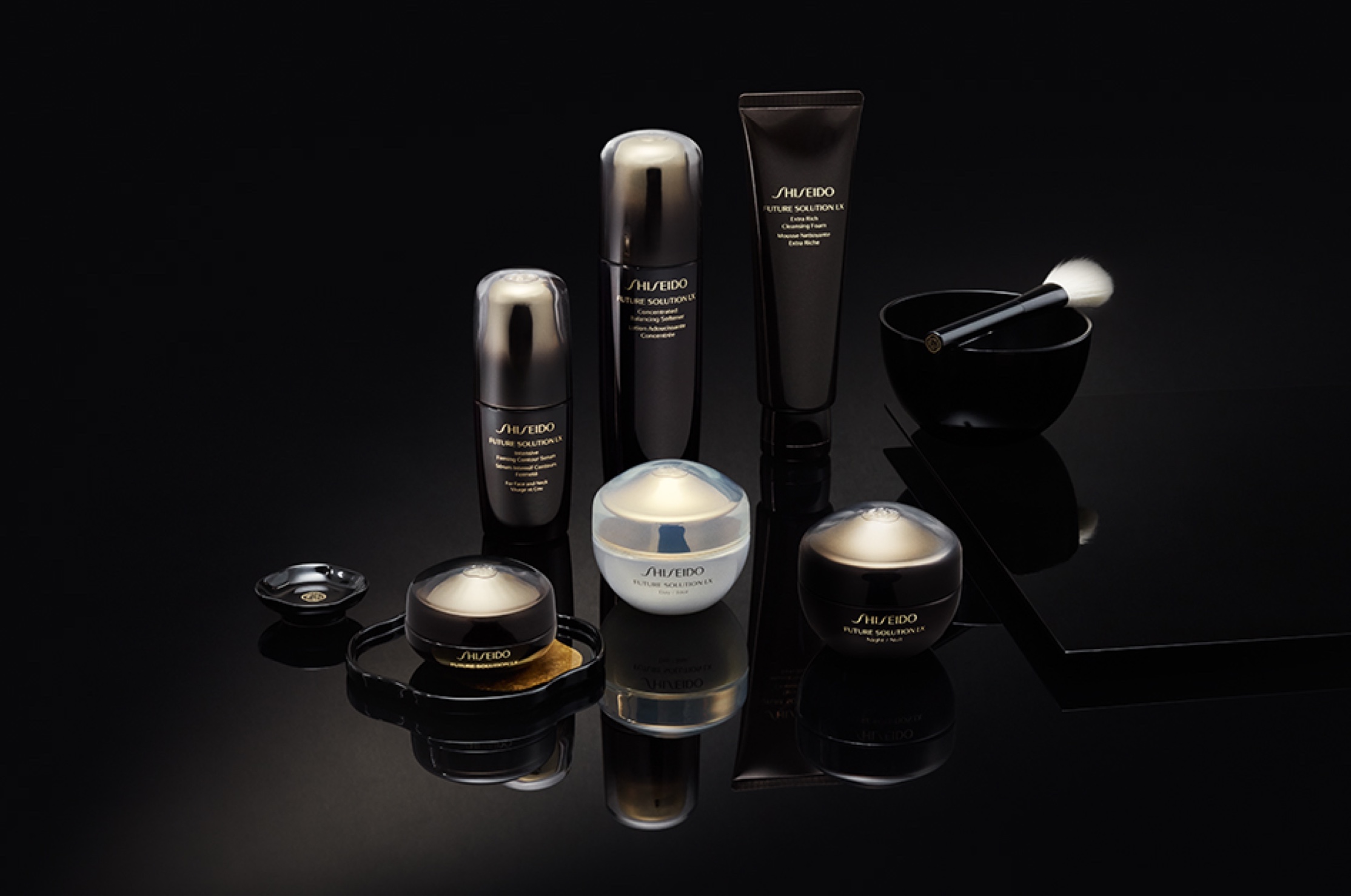 Discover the skincare range
that answers
all your
anti-aging
needs
Story by Danielle Fox
Aging may be inevitable, but exactly how your skin weathers the passage of time is dependent on the way you care for it. Enter SHISEIDO Future Solution LX: a one-of-a-kind skincare range, designed to use every day to help minimize the appearance of fine lines, wrinkles and other signs of aging. Here's what you need to know about your new beauty hero.
THE STAR INGREDIENT: ENMEI HERB

Discovered at the foot of Mount Koya in Japan, the Enmei herb has been shown to have positive effects on the visible signs of aging, resulting in skin that appears to radiate from the inside out.
The Sensorial Experience

While applying Future Solution LX, take a moment to breathe in the deep, elegant fragrance composed of our most treasured flowers in Japan. Take in the delicate notes of rose (hamanasu) which blooms along cold coastlines in Japan, plum (ume) which signals the start of spring and of course, our beloved cherry blossom (sakura).
Your Skincare Shopping List

A brilliant day cream and separate night cream should be the cornerstone of your skincare regimen, regardless of your skin type. Start your day with SHISEIDO Future Solution LX Total Protective Cream. This luxuriously silky emulsion is part of a holistic ritual that contains Skingenecell Enmei Complex and helps your skin to maintain its hydration levels and protect itself against environmental aggressors such as dirt and UV rays, while you go about your day.

Complete your daily skincare ritual with SHISEIDO Future Solution LX Total Regenerating Cream. Also containing Skingenecell Enmei Complex, this night cream uses the power of this precious herb to improve your skin's resilience and help it to restore its youthful vitality while you sleep.
Each product in this collection
aims to help skin regenerate,
boosting resilience,
radiance and firmness.
Don't forget SPF

Apply Future Solution LX Universal Defense as the last step of your daytime skincare routine to provide lightweight and high-protective coverage. The formula contains Golden Oyster Mushroom Complex to hydrate skin while protecting skin against UV rays. Unbelievably fine and luxurious texture to envelop skin in absolute comfort and protection from the sun. This can be used as a light-diffusing makeup base too. Your ultimate revitalizing daily skincare in the morning.