Beauty from Japan. From our world to yours.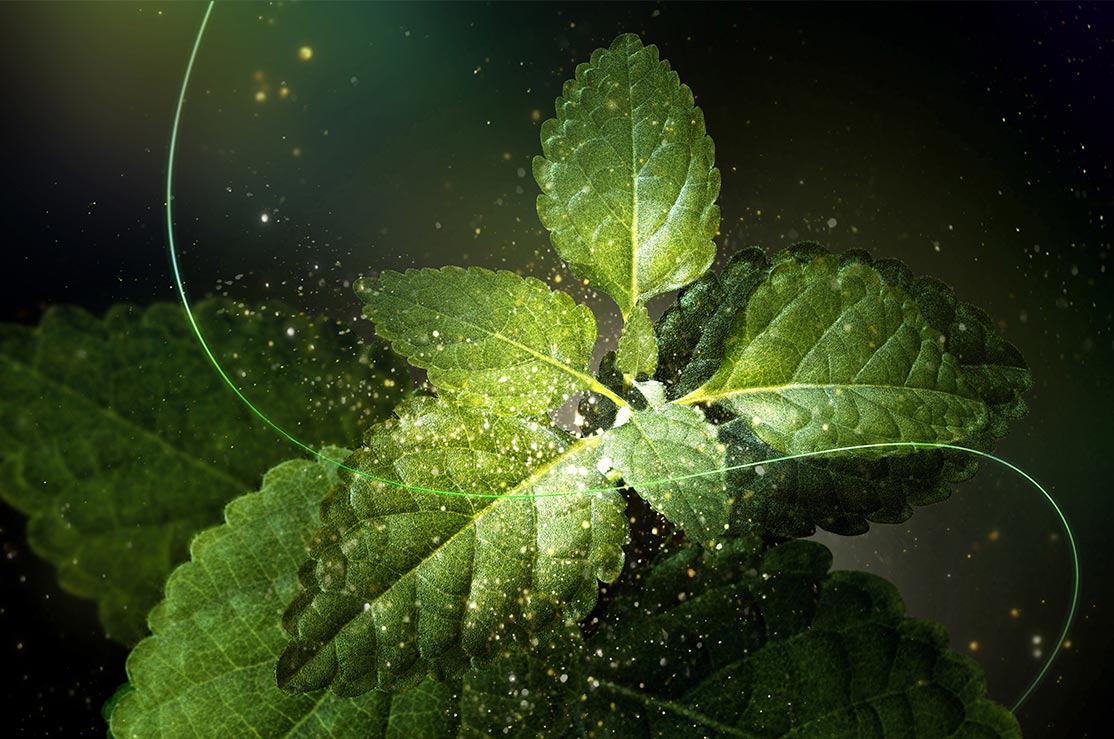 Inside The Mystical
World Of
The
Legendary Enmei Herb
Story by Victoria Hall
Stepping into the misty, rolling hills surrounding Mount Koya, if you are lucky enough, you may come across an extraordinary ingredient among the 11 square miles of the sacred forest: the Enmei herb.
THE ENMEI HERB

In Japan, Enmei herb is known for its healing powers and legend has it that the herb was used by Kobo Daishi, a monk of virtue, to revive the weary and heal the sick. With its healing benefits in mind, the herb was first introduced in the formulation of Future Solution LX series in 2017, a process that took eight years of research and development in order to transform its properties into an effective potion.
WHAT IS "TENSHANICHI"?

There are only as few as three days in a single year that are considered as the most auspicious time on Japanese calendar. They are known as "Tenshanichi". Each Enmei herb is being handpicked on these auspicious time of the year, when the mystical power of the universe is believed to be at its peak- to imbue the process with good energy. Truly legendary.
The Legend of Green Treasured Silk™

Formulated with Enmei herb and Green Treasured Silk™, these two ingredients combined form the Legendary Enmei Complex which has the power to help reduce the appearance of the signs of aging.
Delightfully luxurious.
Beautifully nourishing.
Absolutely satisfying.
A Legendary Moment

Future Solution LX Legendary Enmei Collection helps to boost resilience, radiance and firmness. In true SHISEIDO style, both the serum and cream have been infused with Japanese rose, cherry blossom and plum blossom to lift your mood and revitalize your skin. They are calming, immersive and evocative of the Japanese landscape.
Legendary Enmei Ultimate
Renewing Cream
Watch our video for the 7-step ritual with Legendary Enmei Ultimate Renewing Cream which will awaken your senses and revitalize your complexion.