Beauty from Japan. From our world to yours.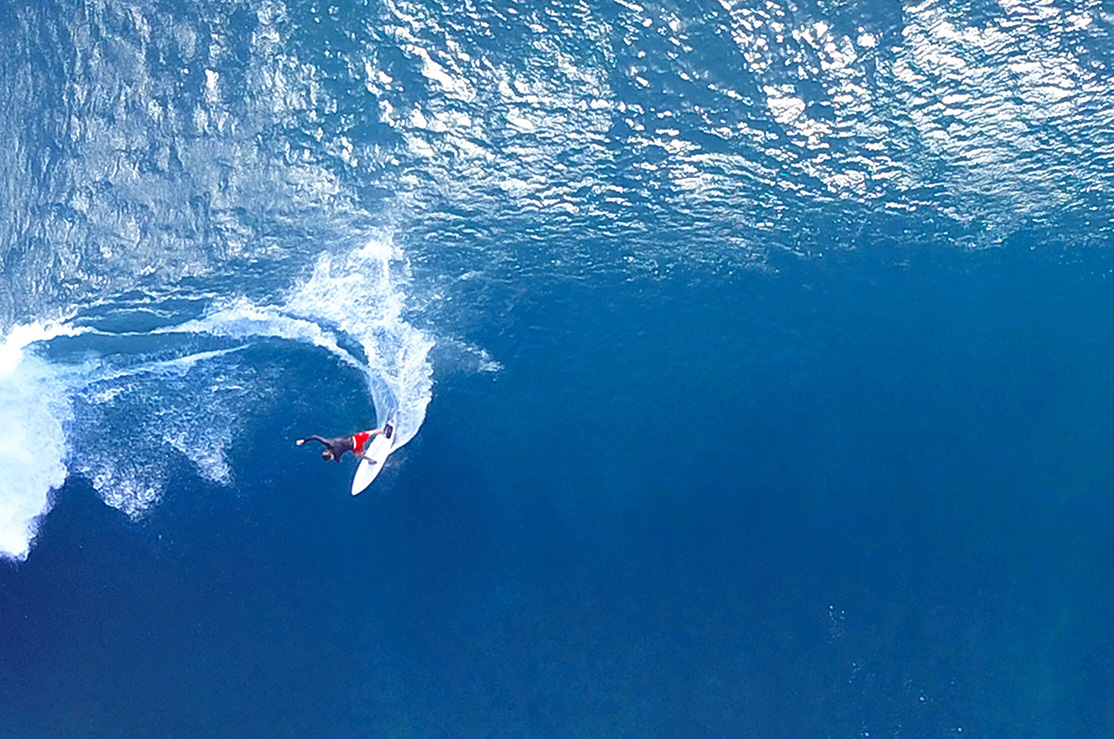 What You Need To Know About
World Oceans Day
June 8 is World Oceans Day. Here's how SHISEIDO is doing its part
Story by Sarah Lillywhite
'Thousands have lived without love, but none without water.' So said poet W.H. Auden, and he wasn't the only one who has felt the powerful pull of the ocean.

Many artists and people the world over have been inspired and soothed by our seas – the sound of the waves; the feel of sand; the tang of salty air. There's no denying its tangible effect on our emotional and physical wellbeing.

But the ocean has never been in more danger from pollution, global warming and plastic than it is right now. World Oceans Day – June 8, 2020 – is an opportunity to celebrate the seas, as well as raise awareness of how to protect them for future generations.
What's Happening To Our Oceans?

In her searing TED talk, American oceanographer and conservationist Dr. Sylvia Earle says: 'Health to the ocean is health to all of us.' The ocean contains 99% of the habitable space on the planet, home to complex ecosystems, and covers 71% of the Earth's surface. But over the last 50 years, at the hands of human interference, the health of the world's oceans has deteriorated drastically.

SHISEIDO is dedicated to improving the health and beauty of our planet's oceans. In collaboration with the World Surf League, the global home of surfing, and PURE, the World Surf League's environmental initiative committed to inspire, educate and empower ocean protection, the SHISEIDO BLUE PROJECT encourages ocean lovers from around the world to join hands in protecting and supporting the beaches we love, the oceans we depend on, and the skin we live in.
Kanoa Igarashi
celebrates World
Oceans Day
A message from a professional surfer
and SHISEIDO Blue Project
ambassador KanoaIgarashi.
What Is SHISEIDO Doing To Help?

SHISEIDO, therefore, is dedicated to protecting the ocean and educating its customers to care for it too. Alongside beach cleanups and dune planting missions, in collaboration with SHISEIDO Blue Project ambassador and world-renowned surfer Kanoa Igarashi, SHISEIDO has also been using its beauty expertise to develop Ultimate Sun Protector Cream and Ultimate Sun Protector Lotion, which comply with Hawaii's new sunscreen regulations.
A New Take On SPF

SHISEIDO's revolutionary technology finds a way for water and heat to make the veil of sunscreen stronger. SHISEIDO suncare has been reformulated with new SynchroShield™ technology that responds to changes in the environment. In addition to Wetforce technology, which elevates the strength of the protective veil on contact with water or perspiration, new HeatForce technology does the same with heat from the sun. The result, a sunscreen that performs powerfully in very hot, sunny conditions.
We all have a
responsibility
to
care for the
oceans – not
just
on World Oceans
Day,
but 365 days
a year.
Our Responsibility
Ultimately, it's just as John F. Kennedy once said: 'We are tied to the ocean. And when we go back to the sea...we are going back from whence we came.' We all have a responsibility to care for the oceans – whether by cleaning up our beaches, using less plastic or making sustainable beauty choices – not just on World Oceans Day, but 365 days a year.