Beauty from Japan. From our world to yours.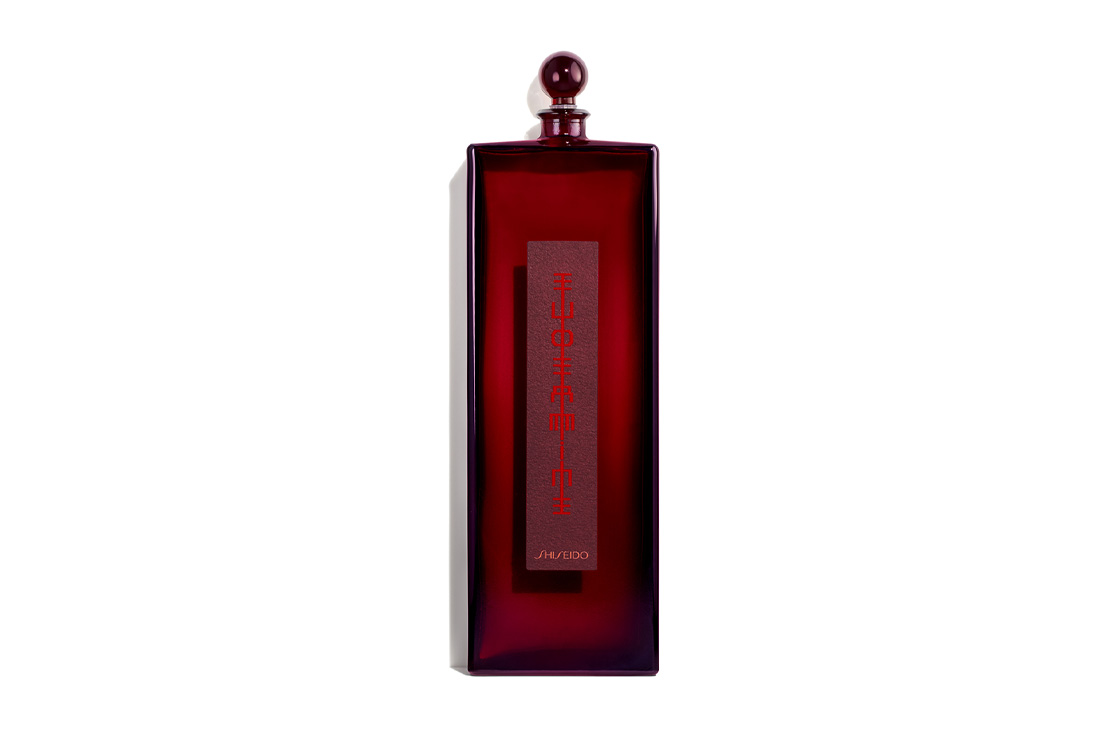 7 Defining Moments
When
SHISEIDO
Transcended
Boundaries
The remarkable journey of the oldest cosmetics company in the world
Story by Malena Harbers
From the moment SHISEIDO founder Arinobu Fukuhara, opened the first Western-style pharmacy in Tokyo's fashionable Ginza district in 1872, it was a health and beauty game-changer. Fusing Western ideas with Eastern remedies, Fukuhara upgraded cosmetics and skincare while pushing cultural boundaries. Now, SHISEIDO is renowned as a brand that pushes the beauty industry's boundaries. Here are 7 of the key moments that set SHISEIDO on the path to become the trailblazer it is today.
01

Eudermine, the Legendary Skin Softener, is Born

When SHISEIDO moved away from pharmacy-based products, such as toothpaste, to cosmetics in 1897, the shift was an instant hit. Eudermine, a rose-tinted, skin-smoothing lotion beloved for giving good glow, was the first product on the shelves in 1897. It was formulated according to the same scientific methods that were used to make its high-quality pharmaceuticals—a practice that was unheard of at the time.
02

Founding an Art Gallery and Style Bible to Champion Innovation

Artistic culture in 1919 Ginza was thriving. SHISEIDO believed that beauty was ever-evolving and creativity was at the core of innovation. In response, the company established an art gallery to promote the work of young artists—and it is now the oldest existing gallery in Japan. Shiseido Geppo, a fashion magazine, was also launched. Full of inspiration about a Western lifestyle, it became the style bible of its generation.
03

Introducing Miss Shiseido

Long before YouTube, SHISEIDO astutely knew beauty tutorials could be good entertainment. In 1937, they hired nine women to play "Miss Shiseido" in a musical variety show. Sharing beauty tutorials and lessons with audience members afterwards, the show paved the way for the modern-day beauty consultant. Lessons focussed on the "SHISEIDO-style beauty method," which emphasized skin health as a vital part of all new cosmetics products.
04

A Beauty School is Established

After World War II, beauty products, treatments and information were largely hard to come by. SHISEIDO stepped in and created the Special Beauty Course in 1949. It taught students who were planning to graduate from high school how to use cosmetics properly, and guaranteed beauty secrets were being shared freely once again.
05

Broadening the Definition of Beauty

When SHISEIDO chose 18-year-old unconventional beauty Bibari Maeda to be the face of the brand in 1966, it kickstarted a shift in the perception of beauty. The campaign was so ground-breaking that posters were routinely stolen from stores. Broadening the definition of beauty has been an inherent part of the brand ever since. Beauty Cake, the poster product, was the first foundation in a cake-type format applied with a damp sponge and wouldn't run in hot or humid weather—something no other product could claim.
06

Breaking Beauty Norms

Long before it was second-nature for men to care about their appearance, SHISEIDO introduced its first men's collection in 1959. Thanks to advertising campaigns and an onslaught of dedicated men's fashion and beauty magazines, even the most conservative were encouraged to follow more stylish trends. This inspired the launch of a new brand, DC (Designer Character), in 1985.
07

Celebrating Boundary-Pushing Beauty in all Forms

SHISEIDO believes beauty can be found in all forms. As the birthplace of the brand, Ginza is synonymous with SHISEIDO—both blend East with West, old and new. It's a place rich with culture and thriving with beauty and SHISEIDO's four newly-enlisted international ambassadors are demonstrating how they have transcended their own boundaries so we can be inspired to do the same.