Beauty from Japan. From our world to yours.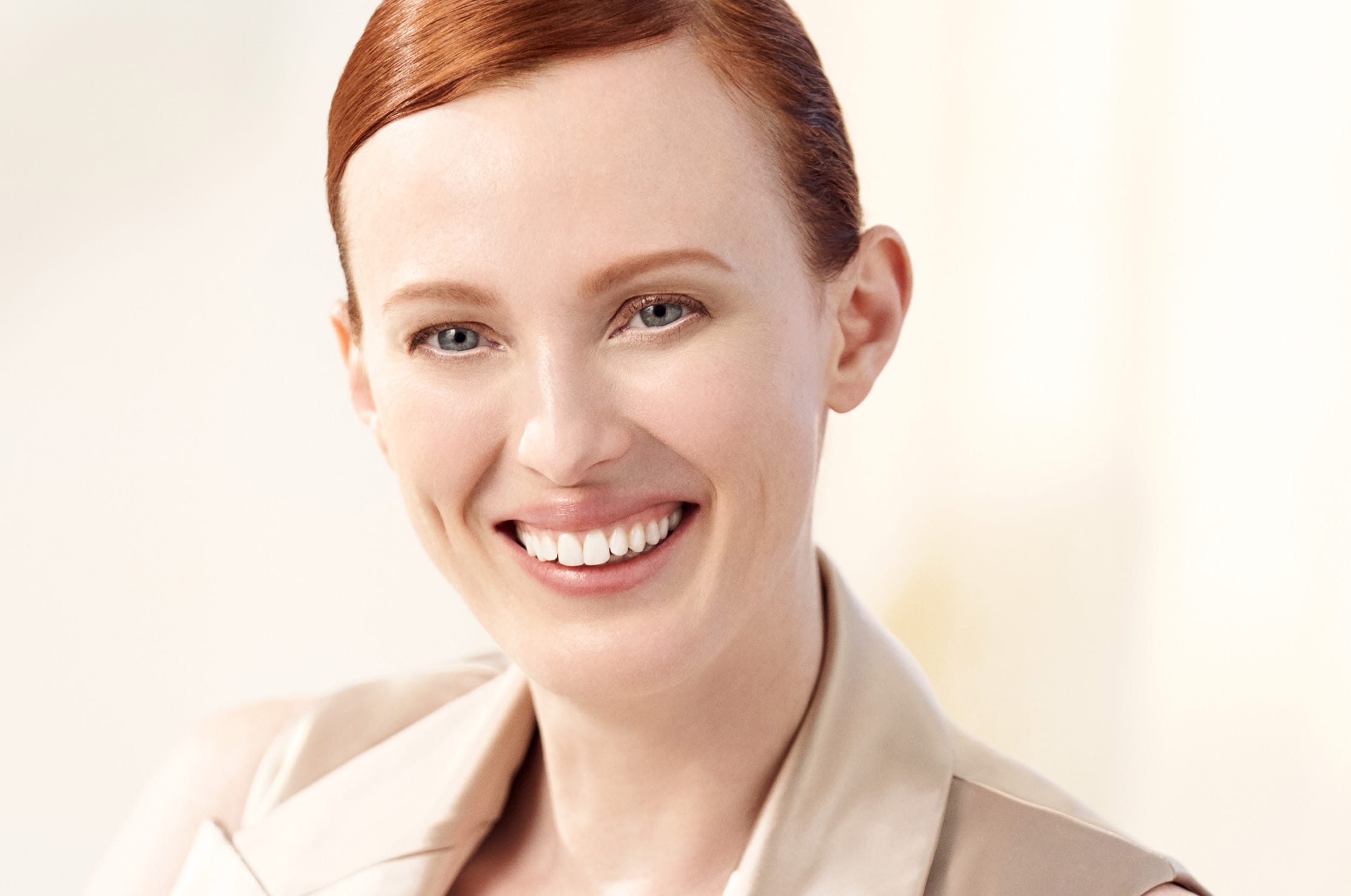 How to improve age-related
fatigue* and make your eyes
look more awake
*wrinkles, dark circles and eye bags
As the facial feature we most focus on, the eyes are key to making a good first impression.
Story by Danielle Fox
The eyes are often the first feature to show early signs of aging, stress and exhaustion. Normal eye muscle movement, sun exposure, and the collagen breakdown that comes with aging, all contribute to fine lines, deep-set wrinkles and under eye circles. If you're tired of looking tired all the time, the good news is there are targeted solutions that can counteract and improve the look of this problem area.
Why you need an eye cream

Your eye area needs its own TLC; namely products specifically formulated for this delicate and dehydration-prone skin. In addition to looking for powerful skincare ingredients, it's important to choose light-textured creams that absorb easily, as heavier formulas can often exacerbate puffiness. You'll also need to ensure your chosen product delivers plenty of moisture, as it's often dehydration – not aging – that makes fine lines and wrinkles appear deeper.
The solution is at hand

SHISEIDO Vital Perfection Uplifting and Firming Cream de-puffs, firms and brighten under eyes and in just one week, age-related signs of fatigue –including wrinkles, eyebags and dark circles – are noticeably reduced for a more lifted, tightened and radiant look.
The technology

SHISEIDO ReNeura Technology++™ is the secret; it encourages replenish in the skin, KURENAI-TruLift complex works to improve self-regeneration potential of skin for a firmer, more lifted look. And VP8 complex with 4MSK evens tone while helping to decrease look of redness and dullness. But the true hero ingredient here is the safflower, which is a potent antioxidant – essential in combating tired-looking skin.
Why you need an eye mask

To reduce dark circles, eye bags and fine lines, look to the SHISEIDO Vital Perfection Uplifting and Firming Express Eye Mask. In addition to the same technology of its eye cream counterpart, this serum-soaked mask contains retinol to de-puff and lead to firmer looking skin. Chill it in the refrigerator before applying it to your face for extra-refreshing feeling. Top tip: layer the mask over a hydrating face serum such as SHISEIDO Benefiance Wrinkle Smoothing Contour Serum.
The Eye Massage Technique
Enhance your eye cream with a 5 step pressure point stimulation...
01

Apply a pearl-sized amount of

SHISEIDO Vital Perfection Uplifting and Firming Eye Cream

around both eyes. With your ring finger, gently smooth into the skin using sweeping motions from the inner corners of the eyes to the temples.
02

Place your middle, ring and index fingers in the center of your under-eye area and press gently for five seconds.
03

Lightly slide your fingertips downwards by approximately 2.5cm/1 inch and press gently for five seconds.
04

Place your ring, middle and index finger at the outer corners of your eyes and press gently for five seconds.
05

Open your eyes wide and hold for five seconds. Then slowly half-close your eyes and again hold for five seconds. Repeat all five steps 2-3 times.
A multi-benefit eye
masks
that immediately brighten and
tighten your eye areas.