Beauty from Japan. From our world to yours.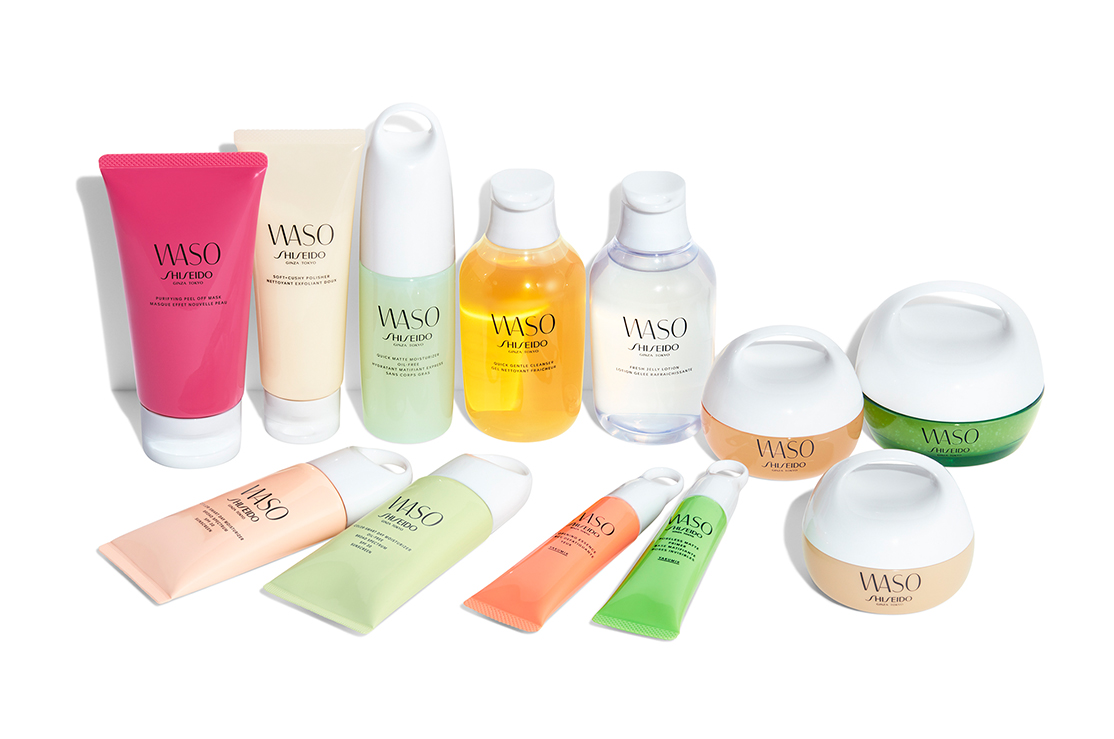 Feed Your Skin: A
Spotlight
On WASO's 7
Superfood
Ingredients
From carrots to soybean, the Japanese staples with game-changing skin benefits
Story by Victoria Hall
From blueberries and grapefruit to celery and kale, the list of superfoods is endless. Every year or so, another fruit or vegetable is added to the list and we go out of our way to pile our plates with it. Our kitchen isn't the only area heavily influenced by nature's most nutritious offerings, either. The beauty industry regularly looks to the natural world to help rehydrate and repair our skin.

If a particular vegetable is good at retaining water or can thrive in extreme environments, it's highly likely that it could benefit our skin, which struggles to stay hydrated and has to fend off daily aggressors, including pollution. With this in mind, SHISEIDO's scientists have scoured the world to find the most resilient, versatile natural ingredients and incorporated them into the Japanese skincare WASO line. These are the ones you need to know about...
01

Amazake

This popular fermented rice drink is packed with restorative nutrients, which are put to good use in the new WASO Beauty Smart Water to awake your skin potential.
02

Carrots

It might surprise you to learn that the popular orange vegetable is 88% water, which makes it an incredible hydrator. It's no surprise that the WASO Clear Mega-Hydrating Cream is jam-packed with whole carrot cells, to provide 24-hour moisture.
03

honey

It already has a solid reputation as a good cold remedy and those healing benefits also translate into skincare. The perfect example of this is in the WASO Quick Gentle Cleanser, which removes makeup and impurities, as well as clearing pores, without leaving your skin feeling dry or stripped.
04

Loquat leaves

Also known as biwa no ha in Japan, loquat has been used as a health maintain for centuries. The powerful antioxidant also has some impressive skincare benefits, including boosting your natural glow. Loquat leaf cells are central to the WASO Color-Smart Day Moisturizer to help achieve that smooth, hydrated, radiant finish.
05

Soybean

This versatile legume is as beneficial to our skin as it is to our diet. Fermented soybeans act as moisture magnets and retain hydration levels, which in turn leaves our skin looking and feeling softer, firmer and plumper. It's understandable that the new WASO Giga-Hydrating Rich Cream relies on Japanese soybeans to help deliver up to 48 hours of intense hydration. to normal, dry, and combination skin.
06

White Jelly Mushroom

Traditionally known as kikurage, white jelly mushrooms have impressive water retaining powers. Brimming with white jelly mushrooms, the WASO Fresh Jelly Lotion has a similar effect on dry, lackluster skin. The gel-to-liquid formula is the perfect precursor to your moisturizer.
07

Yuzu

The Japanese citrus fruit is known to have high in vitamins A, C and E, which are skincare powerhouse ingredients in their own right. Infused in the WASO Beauty Sleeping Mask, this superfood ingredient plays a key role in leaving your skin feeling hydrated, plump and protected.