Beauty from Japan. From our world to yours.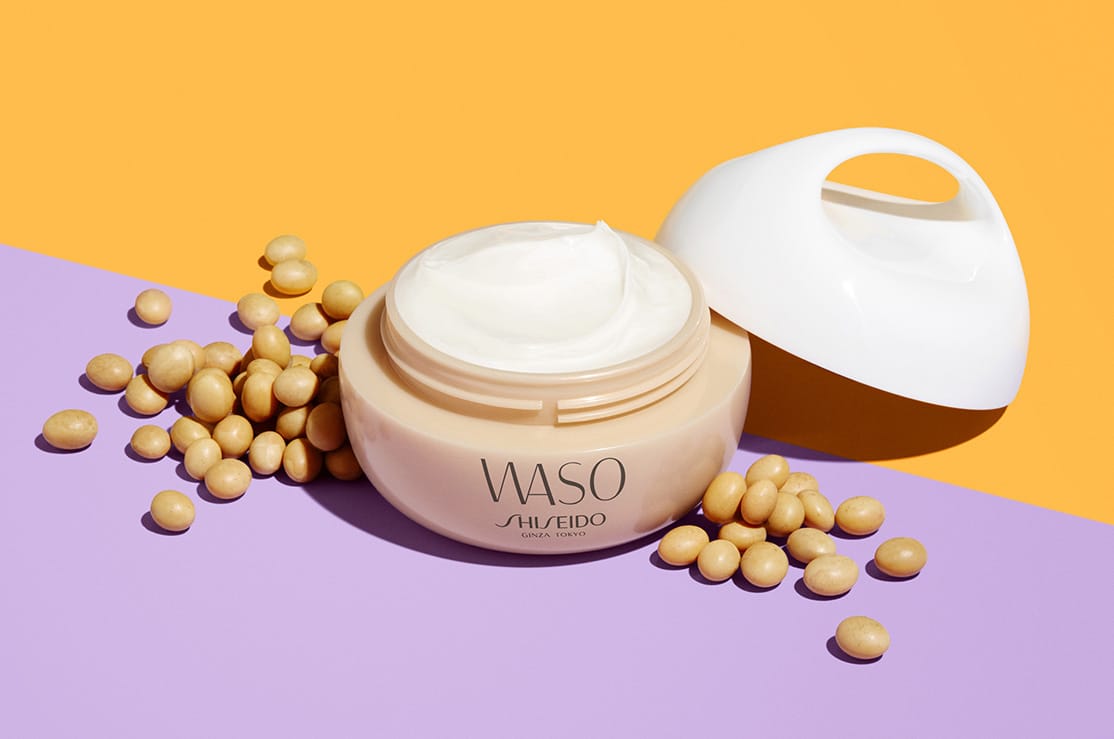 Back-to-School Essentials with
WASO
These smart skincare essentials will take you to the head of the class
Story by Victoria Hall
It's that time of year again. Whether it's the crispness of a fresh notepad or the feel of box-fresh shoes, there's something about the start of a new term that fills you with giddiness and anticipation. But, when it comes to back to school beauty, it goes without saying that an unexpected breakout can put a dent in your confidence and start the academic year on a very different note. Discover the solution to your beauty issue with WASO…
How to boost hydration with superfood skincare

Hydrated skin has a fresh, dewy bounce that instantly boosts your confidence. If your skin veers towards the drier side it might be hard to retain a healthy-looking glow. Enter the new WASO Giga-Hydrating Rich Cream. Packed full of fermented soybean extract and oil, as well as Shiseido's innovative Water-Holding Complex, this velvety cream maintains your skin stays hydrated for up to 48 hours.



Don't forget about your eye area. The delicate skin around your eyes soaks up moisture from the surrounding areas. Gently pressing the

WASO Eye Opening Essence

around your eyes helps to rehydrate, smooth and brighten the skin. You'll be amazed by the difference it makes to your overall complexion.
How to prevent breakouts

The key to preventing and eliminating breakouts is keeping your skin clean and balanced. Cleansing skin twice a day with an alcohol-free, oil-free formula that washes away makeup and impurities maintains the skin in good condition. The Quick Gentle Cleanser is packed full of honey and royal jelly extracts to effectively cleanse without stripping or drying your skin.
While it can be tempting to over-exfoliate when you're in the midst of a breakout, this can exacerbate things by drying out skin and encouraging oil production. Reach for the WASO Purifying Peel Off Mask once or twice a week instead. With potent red shiso, the mask helps to banish dust and soot.
How to banish excess shine

A shiny T-zone is one of the biggest skincare pet peeves shared by those with slightly oily or combination skin. Fortunately, the WASO Poreless Matte Primer contains oil-absorbing powder to mattify the slightest hint of shine. But, unlike other primers, this formula doesn't leave your skin feeling dry or chalky, thanks to the inclusion of hydrating watercress extract.
If you're still concerned about having that four o'clock shine, switch to the WASO Quick Matte Moisturizer Oil-Free. Loaded with oil-regulating loquat and pore-refining glycylglycine, a powerful glycerin peptide, this formula hydrates and rebalances your skin.