Beauty from Japan. From our world to yours.
With a Focus on Your Skin's Internal Clock-rhythm, TimeTune-inspired Creams.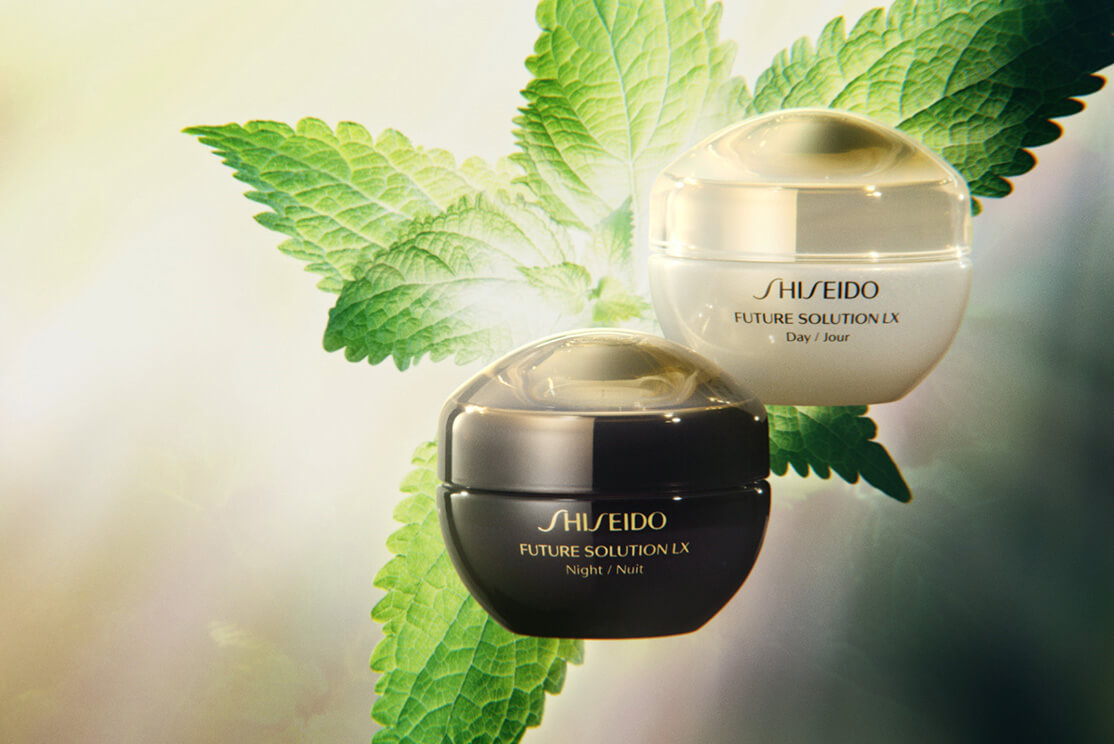 It is known that the body's internal rhythm is closely connected to time.
When that rhythm is regularly maintained, your body's physical functions will work properly, keeping you looking healthy.
The same goes for your skin.
To that end, Shiseido has focused on a skincare theory called TimeTune
*
.
Both the daytime and nighttime creams in the Future Solution LX lineup were developed by fusing this body rhythm with SHISEIDO's skincare theory.
*Theory that focuses on the skin's daily biological rhythm.
Supporting Beauty. The body's internal rhythm.

It is well known that the body's internal rhythm is associated with time, like a clock, and is a basic function for helping to nurture beautiful skin.
Among those internal elements that act based on the body's internal rhythm are the functions involved in skin damage repair and promoting skin renewal, which become more active at night. This is why we say that skin repair occurs at night and while you are asleep. Conversely, research shows that internal elements involved in the immune and moisturizing functions of the skin become more active during the day.
The Development of Two Cream Based on the Body's Internal Rhythm Research.

When this rhythm is functioning correctly, it has a positive impact on the skin and helps to nurture healthy looking skin. However, these rhythms are fragile and can easily be disrupted by changes in daily routines, such as poor sleep habits.

Shiseido has conducted research into regulating the body's internal rhythm to support those functions that help maintain the skin's beauty. Future Solution LX is a line of skincare that reflects the TimeTune theory.
The two facial creams in the Future Solution LX line were specifically created with the body's internal clock in mind. There is a daytime cream and a nighttime cream because our focus is on the relationship between time and skin.
Create a New Skincare Regimen by Coordinating Your Face Cream with the Time of Day.

Total Protective Cream E was developed for daytime use. It protects skin from UV rays, dryness, and oxidation, while maintaining long-lasting moisture, to help reduce the look of fine wrinkles caused by dryness. Total Regenerating Cream E was developed for nighttime use. It is designed to help enhance the appearance of skin 's vitality while you sleep at night by moisturizing the skin to condition and protect it from the environment, for skin that appears firm, smooth, and radiant.

These two face creams from Future Solution LX utilize those differences in your skin's condition from day to night to your advantage, leading you towards the future of beauty.