Beauty from Japan. From our world to yours.
Frustration-free Sun Care with an Innovative Sunscreen Stick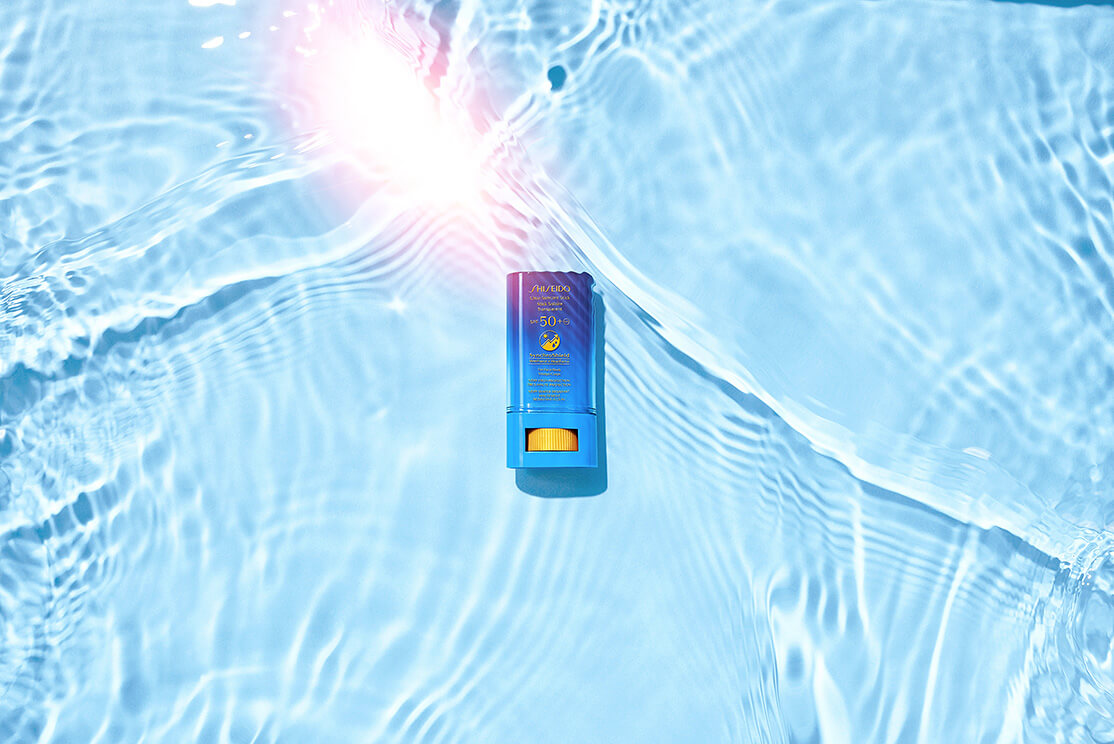 UV protection is essential to maintaining beautiful skin but unfortunately,
using sunscreen comes with its own problems, such as the annoyance of constant reapplication,
the white or ashy cast it creates and the greasy or sticky feeling it can give your skin.
We are all looking for a hassle-free way of incorporating suncare into our skincare routine.
Clear Suncare Stick SPF50+ eliminates these common frustrations associated with suncare.
A Sunscreen Stick You Can Clearly Take Comfort In.

Clear Suncare Stick SPF50+ has a smooth texture and it can be applied directly to the skin, keeping your hands clean, and without dripping off or leaving a white cast on your skin. It has just enough luster to create a skincare-like sheer finish on your skin.
It can be applied over and under makeup, and its compact size easily fits in your bag for quick on-the-go touch-ups.
Innovation. UV Protection Veil That Gets Better With Heat and Sweat.

New SynchroShield™ Technology is a combination of HeatForce Technology that detects heat and WetForce Technology that reacts to sweat and water. Sunscreens tend to lose their effectiveness when exposed to water, sunlight, or perspiration, but Clear Suncare Stick SPF50+, formulated with SynchroShield™, provides the skin with a protective veil that becomes stronger when exposed to heat from the sun, water, and perspiration. It's cutting edge innovation powered by sun, sweat, and water.
Technology That Protects the Skin from a Harsh Modern Environment.

UV rays and a variety of air pollutants exist within the atmosphere of today's modern environment. Shiseido is committed to researching the negative effects these factors have on the skin, and the results of this research are reflected in the products we manufacture. As such, Clear Suncare Stick SPF50+ provides both UV care and skincare, strengthening the skin to resist damage brought by negative environmental factors.
Understanding Sustainability to Protect our Environment.

If you want to give yourself the gift of a mood-boost, the best way to do it is with color. How about a matte lipstick that combines weightless full coverage with the most beautiful colors in the world?

Clear Suncare Stick SPF50+ is a more environmentally friendly sunscreen. Understanding that this product may be used at the beach or in the ocean, this ocean-friendly formula is free of oxybenzone and octinoxate and compliant with Hawaii regulations effective in 2021. Taking environmental impact into consideration, the product's pouch is made with Shiseido's first biodegradable materials*.
* The pouch is made from 72% biodegradable materials.