Beauty from Japan. From our world to yours.
How to Choose the Perfect Eye Cream for You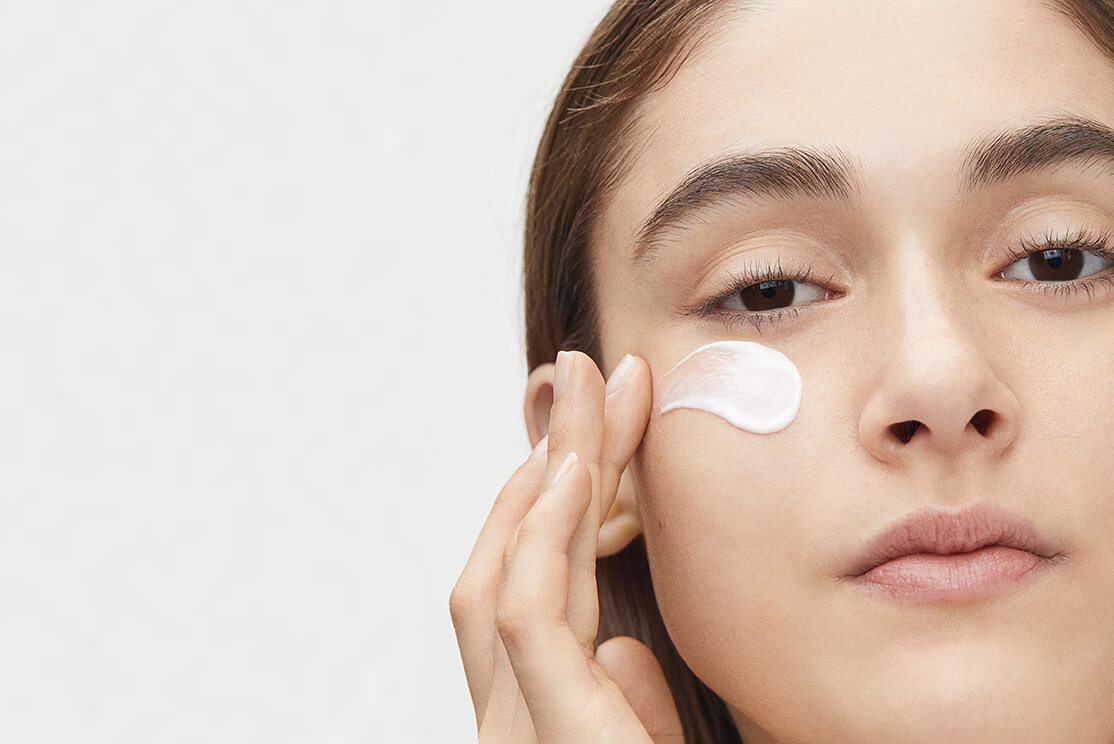 The look in your eyes can give away your thoughts without saying a word,
but the condition of the skin around your eyes can also greatly impact the impression a person gets.
The skin around the eyes is particularly delicate, making it susceptible to damage from aging and external stressors,
which is why it is essential to give the eye area extra special care.
In this article, we will focus on creams for the eye area to help you find the right fit and keep the skin around your eyes looking radiant and happy.
The Right Eye Care is a Personal Decision.

The skin around your eyes can have a number of causes for concern. Dryness, ultraviolet rays, repetitive facial movements, poor blood circulation due to eye strain, and aging can lead to damage in the form of age spots, wrinkles, dullness, and/or sagging. Once you understand your skin concerns, pay particular attention to the eye cream's texture and fragrance. This should help you to feel its effects easily and immediately make your skincare time more enjoyable. Find your perfect match with one of these 3 eye creams from SHISEIDO.

A Serum that Defends Against Friction Damage and Helps Prevent Signs of Aging

Power Infusing Eye Concentrate is a serum in the Ultimune series that strikes first at signs of aging around the eyes. Based on the discovery that rubbing your eyes causes friction that can damage your skin, this new formula contains Smoothing Defense Complex, a new moisturizing ingredient. It also contains Imugeneration Technology™ featuring Reishi Mushroom Extract that protects the eye area from external stressors, such as dryness, for skin that's smooth, radiant, and firm.
Changes are Likely to Appear in the Skin Around the Eyes. An Eye Cream That Delivers improved Resilience.

The skin around the eyes has extremely few oil and sweat glands, making it easily susceptible to dryness. It is also easily impacted by facial expressions due to the repetitive movements your face makes on a daily basis. We have identified and analyzed 6 types of eye-area wrinkles caused by these unique conditions. The result is a wrinkle-smoothing eye cream formulated with Shiseido's innovative ReNeura Technology+™. A powerful ingredient in Benefiance Wrinkle Smoothing Eye Cream, this age-defying cream delivers rich moisture with a velvety texture, for smooth and resilient skin.
Visible Results in Just One Week. An Eye Cream that Solves Complex Skin Problems with Vibrant Beauty

Bright, smooth, radiant eyes that look visibly firm. Uplifting and Firming Eye Cream delivers all of this in one jar. Formulated with ReNeuraTechnology ++™ and MATSU-ProSculpt Complex to fight wrinkles, dullness, dark circles, sagging, undereye bags, and other signs of fatigue. This eye cream works swiftly to reliably change the skin in just one week.
* Clinically tested on 36 women.

Vital Perfection

Uplifting and Firming Eye Cream

VIEW DETAILS