Wake Up To Vibrant,
Youthful-Looking Skin
In our modern lives, so many things vie for our attention. Family, work, social lives and maintaining our fitness place demands on us well into the evening.
By the time we reach our 30s and 40s, our skin has lost some of the resilience it had in our 20s. Some of us may experience the effects of fatigue showing more on our faces.
SHISEIDO has created Benefiance Overnight Wrinkle Resisting Cream specifically for women invested in their look of health and beauty.
Supported by Benefiance Overnight Wrinkle Resisting Cream, they can maintain a smooth, healthy look. Appear refreshed and ready, each morning, for the challenges to come.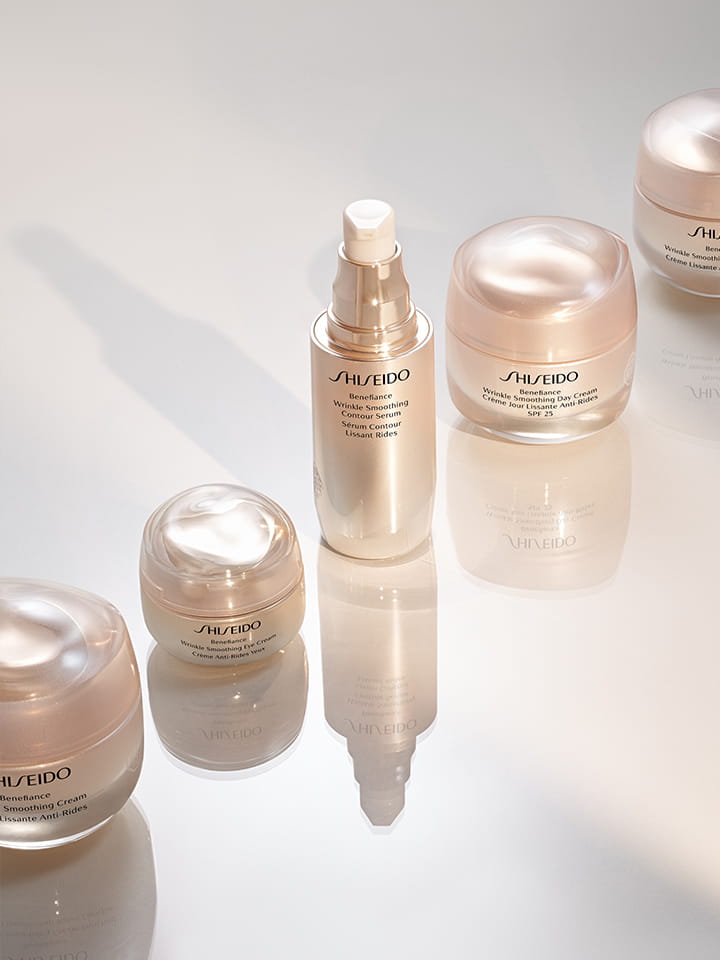 Visibly Improve
Wrinkles
And
Smooth Overnight*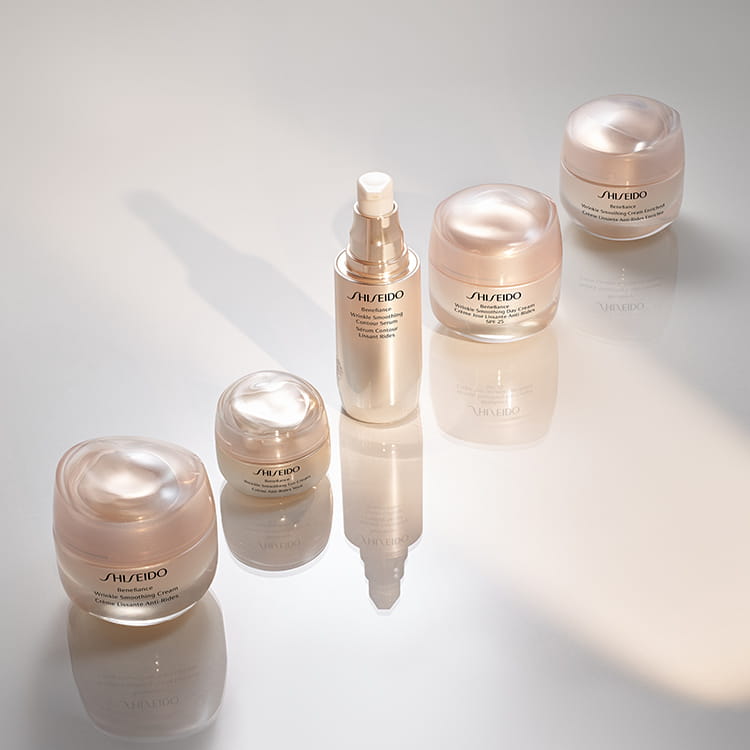 This extra rich, nourishing cream works through the night to target wrinkles triggered by lack of sleep,
with ReNeura Technology+™ ** and TENCHA R.E.M.*** Skin is deeply hydrated, fine lines are visibly plumped and radiance is fully restored.
*Self-assessment of 103 women
**Release New Radiance Technology
***A complex featuring Rubus Leaf Extract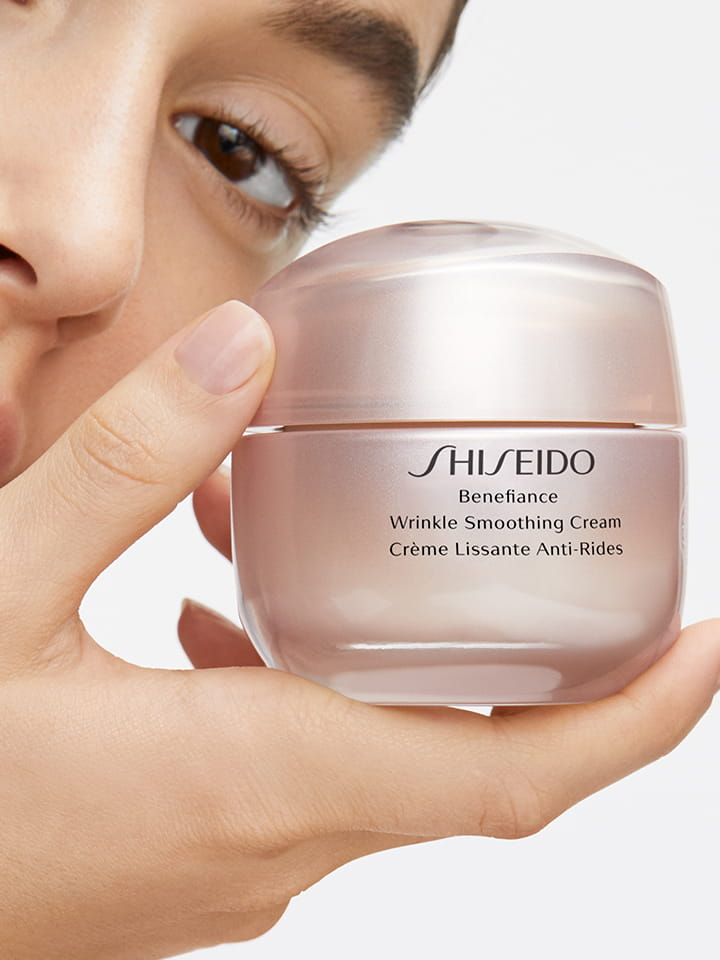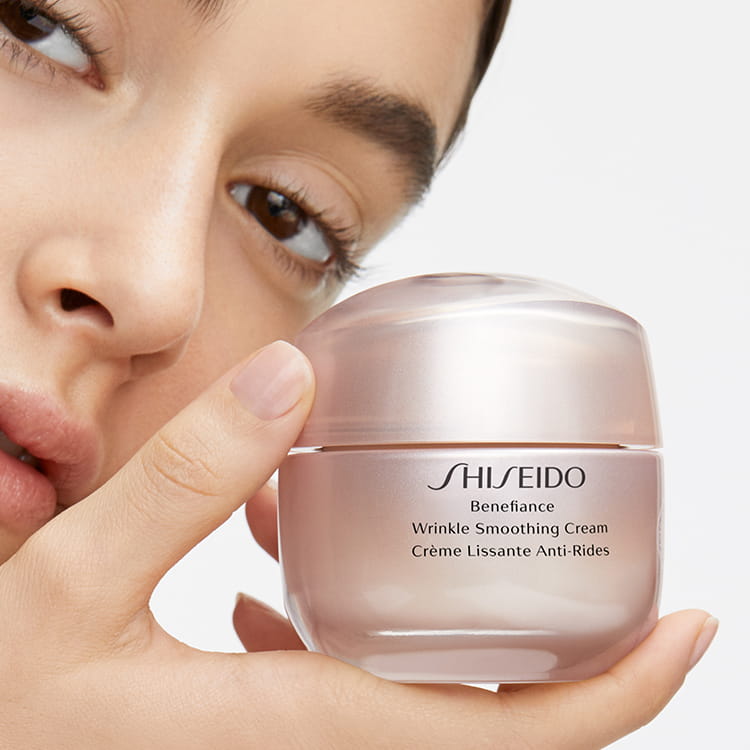 Rich,
nourishing
texture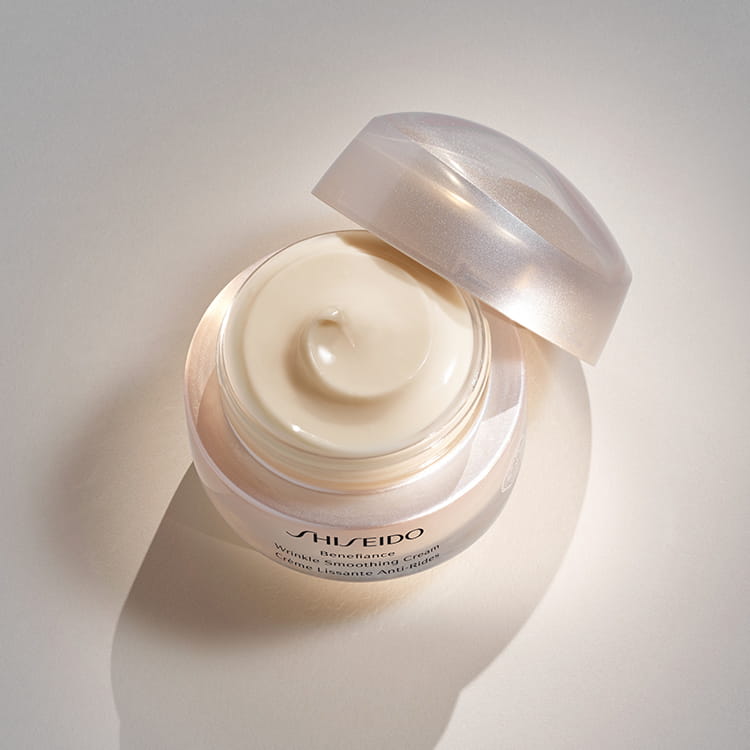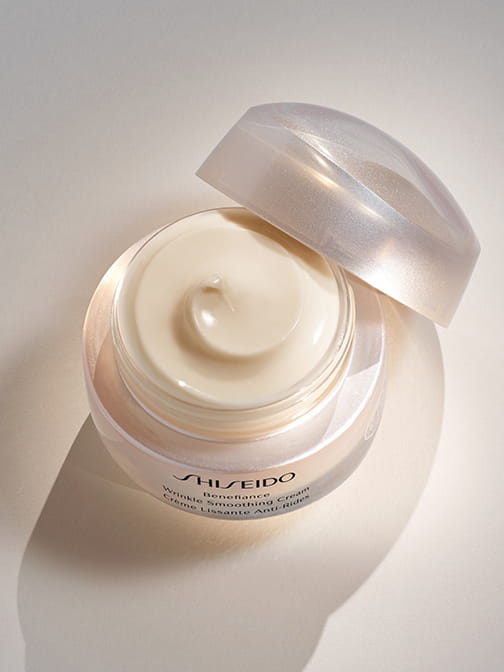 Wake up to a well-rested,
youthfully vibrant look.
Accelerate
The Enhanced
Effect
ReNeura Technology+™ directs internal sensory signals, helping to make skin good responsive to the age-defying benefits of skincare.
CAREFULLY SELECTED INGREDIENTS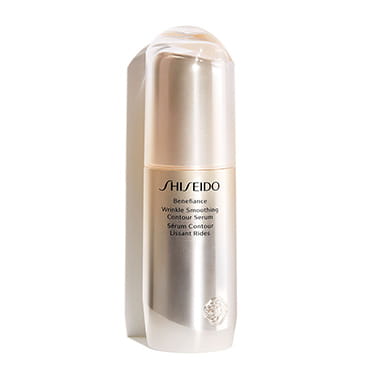 Rubus Leaf (Tencha*) Extract
A medicinal herb that was boiled and drunk since over 5000 years ago. It is used in traditional Eastern medicine and is know to have various health benefits.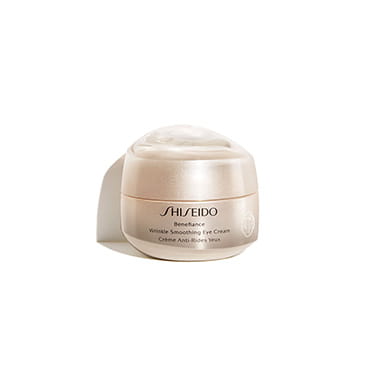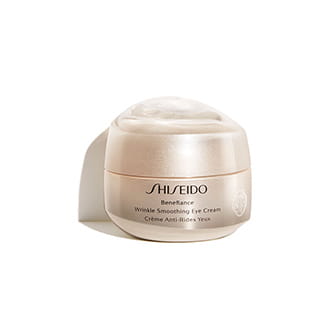 Yarrow Extract
This plant has a long history and has been cultivated as a medicinal herb to heal wounds since the 5th century.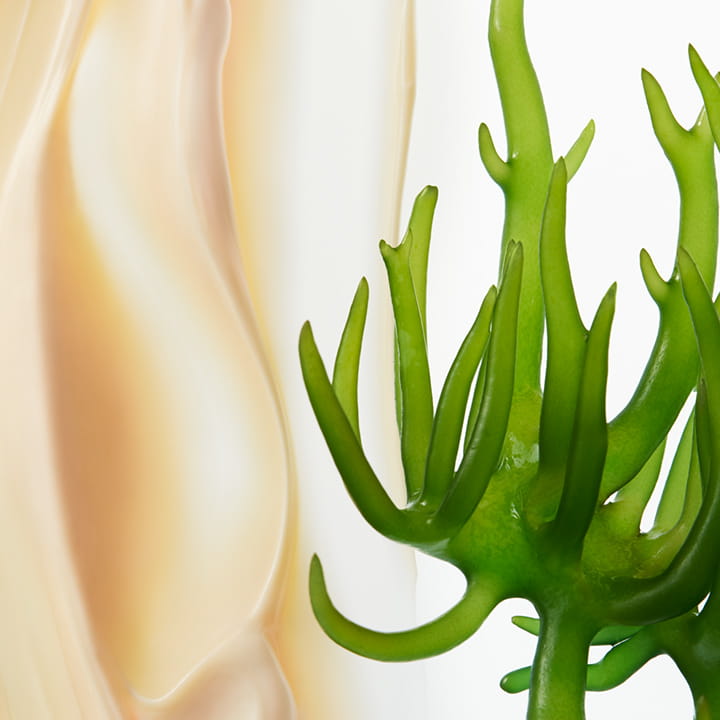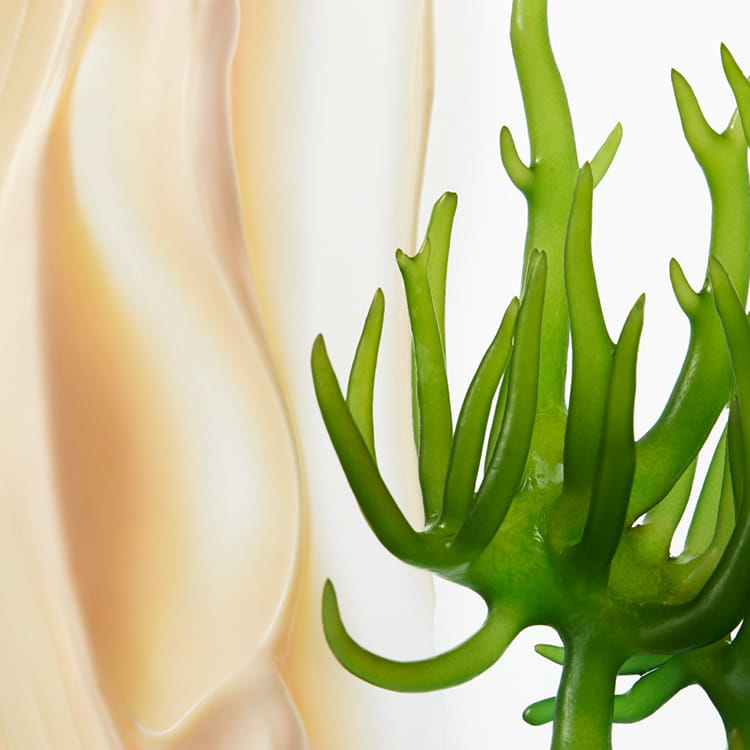 Super Bio-Hyaluronic Acid
SHISEIDO's exclusively developed high-performance hyaluronic acid.
KOMBU-BOUNCE COMPLEX
Extract from 3 types of algae.
Targets fine lines and wrinkles.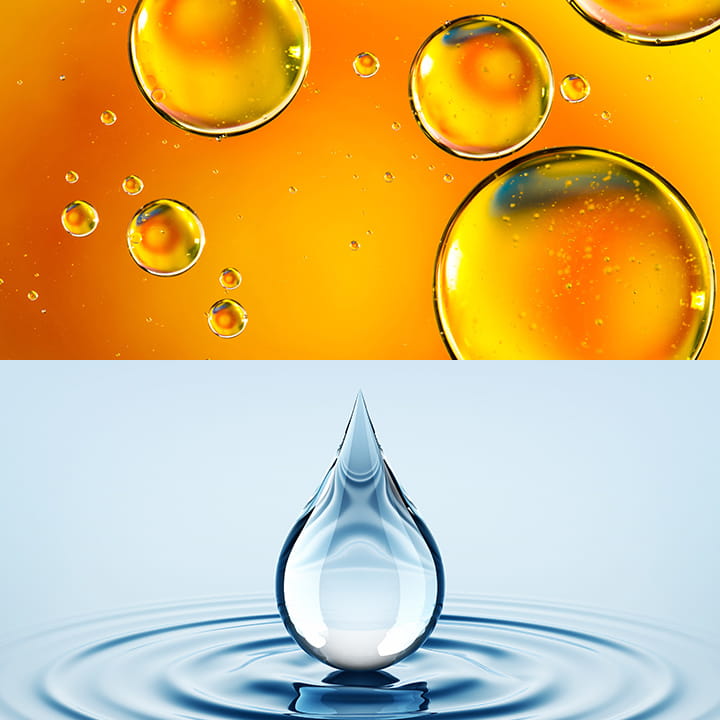 5 Steps To A Youthful Look