Sharing Beauty Since 1872
BORN IN GINZA. MADE FOR THE WORLD.
SHISEIDO has always been about doing things a little differently. When Arinobu Fukuhara threw open the doors and welcomed the first customers into his Ginza district pharmacy, it signaled the beginning of a company that would change the beauty landscape. It was 1872, and the SHISEIDO founder had just introduced Japan to its first Western-style pharmacy.
Aged just 23 and working as Chief Pharmacist in the Japanese navy, Arinobu was disillusioned with the medicine available. He teamed up with some of his colleagues and set out to find an alternative—more Westernized—way of thinking about health. Their inspiration was a noble one: "To take everything and anything good in this world and use it to create new things."
More than 150 years later, SHISEIDO continues to thoughtfully fuse Eastern and Western philosophies and innovations together to serve as a beacon of beauty inspiration—especially the Japanese sense of spiritual beauty—for women all over the globe.
We believe that beauty can be found everywhere, in everything and in every person, and we know that meaningful beauty is so much more than just what we can see. Beauty is a shared feeling; it is diverse, and it is unifying. When we feel beautiful and confident, we can't help but feel inspired to go out into the world and make a positive difference to other people's lives. By inspiring empathy, beauty is the ultimate force of goodness that makes us feel truly alive.
#ALIVEwithBeauty
Being beautiful on the outside fills you with confidence. Spirit. And vitality.
But real beauty lives within. From outside in and from inside out, when the two connect, your world blooms, expands, takes on new dimensions and new energy. It soars to new heights.
It becomes #ALIVEwithBeauty.
By fusing the most brilliant science with the most profound art, we create skincare that promises healthy, vibrant skin and makeup brimming with textures and colors as expressive as you.
Skincare and makeup that harmonize inner and outer beauty to make you feel truly alive.

The Origin of Our Name
Arinobu Fukuhara recognized that there is immense power in a name. The right name has the power to stand the test of time and it has an almost unique ability to inspire everyone who encounters it.
Arinobu took the name SHISEIDO from a passage in the Chinese Yi Jing (or I Ching), an ancient text that has been used for divination purposes for thousands of years. SHISEIDO means: Do (堂): "house of", Shi Sei (資生): "where everything is born."
In its entirety, the passage in Yi Jing reads: "Praise the virtues of the earth, that is where anything and everything is born from." Even today, the name SHISEIDO still perfectly embodies our commitment to leading beauty innovation by combining the best of Western science with Eastern wisdom.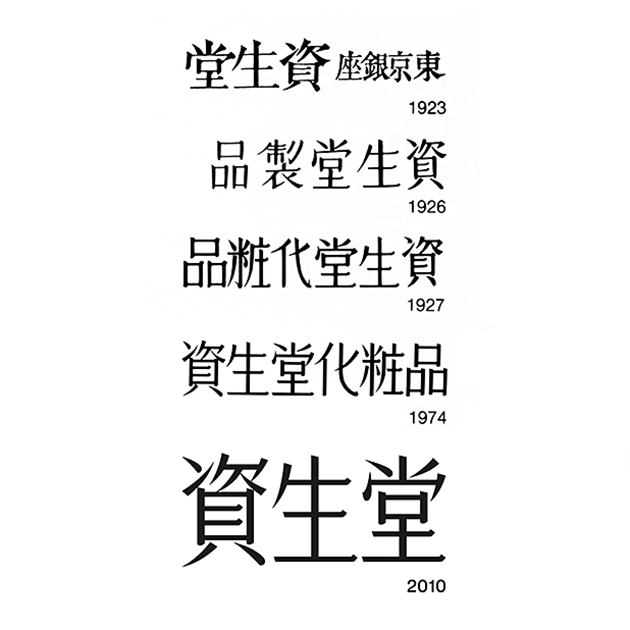 The Story Behind Our Camellia Flower
The Camellia flower motif that's synonymous with SHISEIDO was created by accomplished artist and photographer – and son of our founder – Shinzo Fukuhara when he became the first president of SHISEIDO in 1915.
Having studied art in Europe, Shinzo found himself endlessly inspired by Art Nouveau and its artistic interpretation of flowers and plants. His chosen subject, the Camellia flower (known in Japan as Hanatsubaki), is a beautiful flowering evergreen shrub boasting fiercely pigmented but delicately formed petals. Found mostly in eastern and southern Asia, the precious Camellia is representative of the strength and complexities we each have within us. To the Japanese people, the Camellia has long been a symbol of the divine and has played an integral role in our traditional ceremonies for hundreds of years. More than a century later, Shinzo's Camellia flower design remains unchanged (despite a few subtle adjustments), a testament to his artistic vision and a symbol of our commitment to beauty.