Beauty from Japan. From our world to yours.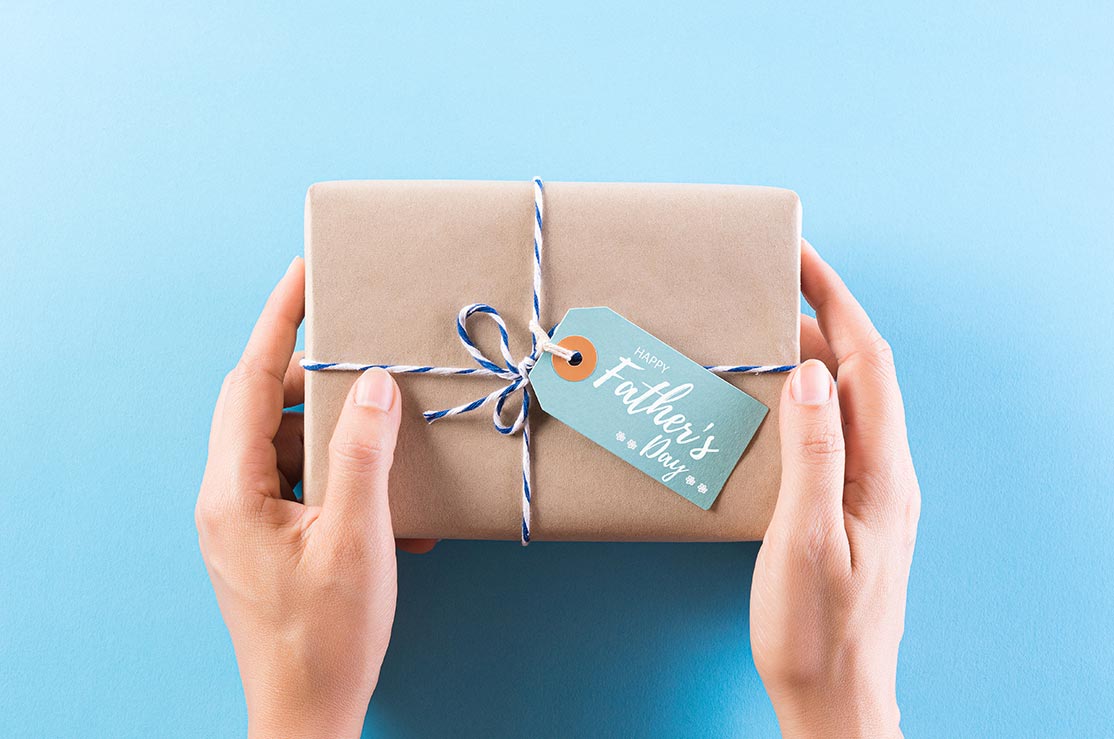 The Top Skincare Questions
From Dads, Answered
Kids causing you skincare issues? Read on for how to keep your (daddy) cool when faced with eye bags, dry skin and sunburn.
Story by Sarah Lillywhite
The days of a typical dad splashing some water on his face, having a quick shave and heading out the door are gone. Men are – rightfully – starting to care more about their skincare routines. For Father's Day, treat the man in your life to some luxurious products and a few tips on how to use them (better yet, send him this article!).
Skin concern: eyebags

Tom, 40, says 'My eyes look puffy every morning, especially when my baby's been crying all night. Should I be using an eye cream? What even is an eye cream?!'

Sleep debt is a major cause of skincare problems – dehydration, skin puffiness and the dreaded eyebags among them. Before bed, pat on SHISEIDO MEN Total Revitalizer Eye. Avoid pulling or stretching movement- light patting works well for the delicate eye area. Skin looks firmer and more moisturized. Say goodbye to your puffy eyes!
Skin concern: dehydration

Joe, 34, says: 'My skin has always been a bit dry and flaky, and feels tight and dull. Is there anything I can do to improve it?'

A simple skincare regimen will go a long way towards improving your skin's texture. Start with a facial scrub – you can do this in your morning shower – to remove dead skin and prep the skin's surface. Apply a moisturizing lotion to allow you to get on with the real task of getting your toddler out the door. SHISEIDO MEN Hydrating Lotion is a good pick, as you can use it to shaved or cleansed skin.
Skin concern: blemishes

Paul, 37, says: 'Since my daughter was born, I've noticed my skin has been oilier and more prone to oiler. I really don't want to relive my teenage years. Help!'

Men have oilier skin than women thanks to higher testosterone levels, and an increase in stress can drive up this oil production. Add to this a sleep deficit and unhealthy eating habits – basically, parenting – and you have a perfect storm of zits and breakouts.

To combat this, first massage on SHISEIDO MEN Cleansing Foam – it gently removes excess oil, Then apply an oil-free moisturizer, such as SHISEIDO MEN Hydro Master Gel, with a refreshing gel texture and peony root extract to control excess sebum.
Skin concern: sun damage

Matt, 41, asks: 'Should I be wearing an SPF every day?'

The American Academy of Dermatology has discovered that men are about twice as likely as women to get melanoma, one of the major causes of skin cancer.. One preventative step you can take is to wear a high-factor SPF every day. An on-the-go product such as SHISEIDO Clear Stick UV Protector WetForce SPF 50+ is handy, as you can stash it in your laptop bag and it just slicks on with no mess.