Beauty from Japan. From our world to yours.
The Multi-Faceted Charm
of Sergi Roberto, the new Partnership Ambassador for SHISEIDO MEN's
partnership with FC Barcelona.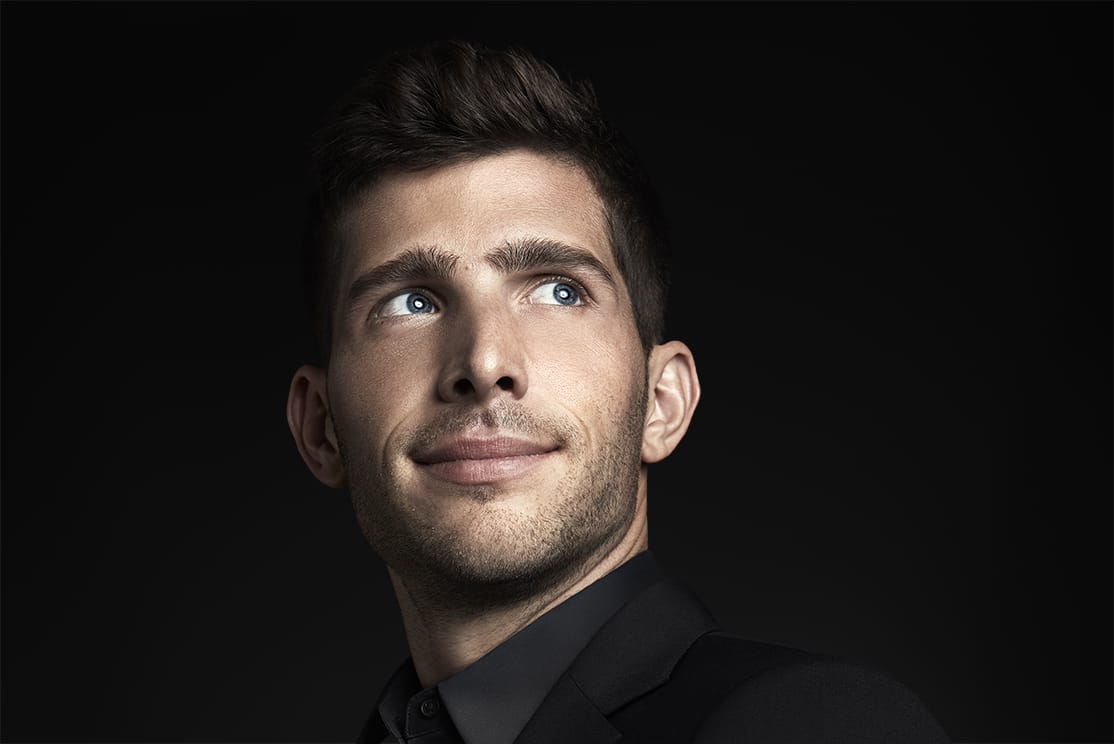 SHISEIDO MEN will undergo a major brand innovation in 2021 as a brand
with a positive attitude that further values diversity and men's inner beauty.

We are proud to welcome our new partnership ambassador, Sergi Roberto,
an international footballer who embodies the spirit of the new SHISEIDO MEN brand.
While he is a professional footballer who plays for FC Barcelona (Barça),
he is also a loving husband and father who lives life to the fullest,
enjoying a wide variety of interests and pursuits.

Here we would like to introduce our new ambassador in more detail.
1. A Steadfast Positive Mindset.
Born in Reus, Tarragona, Catalonia, Sergi Roberto arrived at FC Barcelona's youth academy, La Masia at age 14.
Sergi improved year after year and spent most of his career with Barcelona, making his first team debut in 2010 at age 18. Despite being a natural midfielder, Sergi is also a humble team player who has proven capable of adapting to new positions, a versatility that enables him to play in defence and in midfield.

Sergi drew upon his mental strength and continued to work hard with a positive mindset, viewing his versatility as the opportunity to overcome adversity, delivering quality performances and becoming an important first team player.

His versatility has led him to play multiple positions on the pitch and now, at 28, he is the youngest of the four current Barça Captains.
2. The Ability to Gain the Trust of Others and Be a Positive Influence.
Sergi shows strength in the face of adversity.
Even though he may have initially faced challenges on the pitch, he persevered, training hard every day to be ready to play an active part in a match at any time.

This level of patience and hard work can be attributed to his success in life. He is loved and admired by the people around him because of his magnetism and honesty, and his personality sets an example for his fellow teammates.
3. Enjoying All that Life Has to Offer.
Sergi is not just an elite professional footballer, but a loving husband, a dedicated father, a fashion icon, and a world-traveler.
His amicable nature allows him to forge meaningful relationships and friendships and he endeavours to live life to the fullest, enjoying a variety of hobbies and personal pursuits.

His ability to handle life's challenges, his positive outlook and the way he supports those around him is mirrored in his flexibility as a footballer, having played every position except goalkeeper at a professional level.

Sergi's versatility and multi-faceted life naturally complement the values and ideals of SHISEIDO MEN.
Sergi Roberto's Humanity Resonates with SHISEIDO MEN.

His ambitious nature is apparent not only in his appearance, but also his inner health, as anyone who follows Sergi or his teammates on social media knows. He uses these platforms to connect and communicate with fans, enjoying his professional and personal life on the world stage.

Men like Sergi Roberto embody the spirit of SHISEIDO MEN and it is our goal to help them shine with even more confidence.

SHISEIDO MEN

ULTIMUNE Power Infusing Concentrate

VIEW DETAILS