Beauty from Japan. From our world to yours.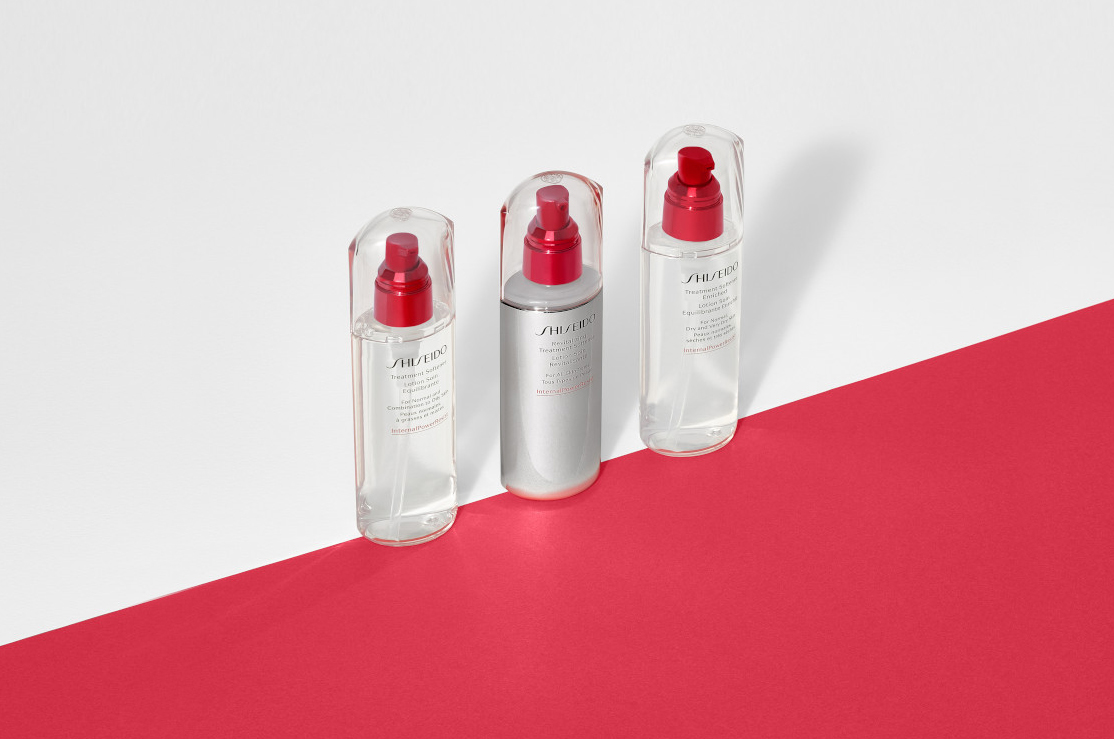 EVERYTHING YOU NEED TO KNOW ABOUT SOFTENERS
STORY FROM THE EXPERTS
Take a look around your bathroom, no doubt populated with myriad skincare essentials. Cleanser? Absolutely. Moisturizer? Non-negotiable. And Toner? Check. It may have become part of your daily skincare regimen, but do you actually know exactly what the purpose of your toner is? For the majority of us, it's become a beauty staple because someone, somewhere, at some beauty counter, a friend or someone at the dermatologist's office told us we should use it. Yet they can be a real skin stripper, with some dermatologists citing that they can be overly astringent and drying on all but the oiliest of skins, and can even exacerbate conditions like acne or chronic dryness.
WHAT IS A SKIN SOFTENER?

So is there an alternative? Largely overlooked in the west, Japanese skin softeners bridge the gap between cleanser and moisturizer, adding an extra layer of protection onto the skin. And unlike classic toners, they prevent any feelings of tightness. Softeners (also known as Liquid Hydrators) are a key step in the Japanese beauty ritual to balance out skin before any treatments or additional skin steps, with the sole purpose to hydrate the skin by preventing moisture from evaporating after cleansing. Put simply, it's a double hydrator and fixes skin concerns.
THE BENEFITS OF A SOFTENER

But softeners also go beyond being simply a hydrator. Some even contain mild exfoliating acids that help any products you apply afterwards to be better absorbed by the skin. "It helps to use a booster, like a lotion, at the beginning of your routine to really penetrate the products into your skin," says Dr Toshie Matsumiya, Dermatologist at the Tengenji Solaria Clinic in Tokyo.Try

Try SHISEIDO softeners below.
hese softening lotions are full of protecting antioxidants as well as anti-aging and moisturizing ingredients. They are clinically proven to moisturize for 24 hours with a single application, so moisture is retained in the skin for a longer period of time.
SHISEIDO
Revitalizing Treatment Softener

An exceptional lotion that infuses skin with moisture for a full 24 hours while helping to prevent multiple signs of aging.
SHISEIDO
Treatment Softener Enriched

For normal, dry and very dry skin. The 24-hour moisturizing lotion is nutrient-rich and penetrates quickly into the skin for all day hydration.
SHISEIDO
Treatment Softener

For normal and combination to oily skin. The 24-hour moisturizing lotion feels fresh and absorbs quickly into the skin for all day hydration.
THE BEST WAY TO USE A SOFTENER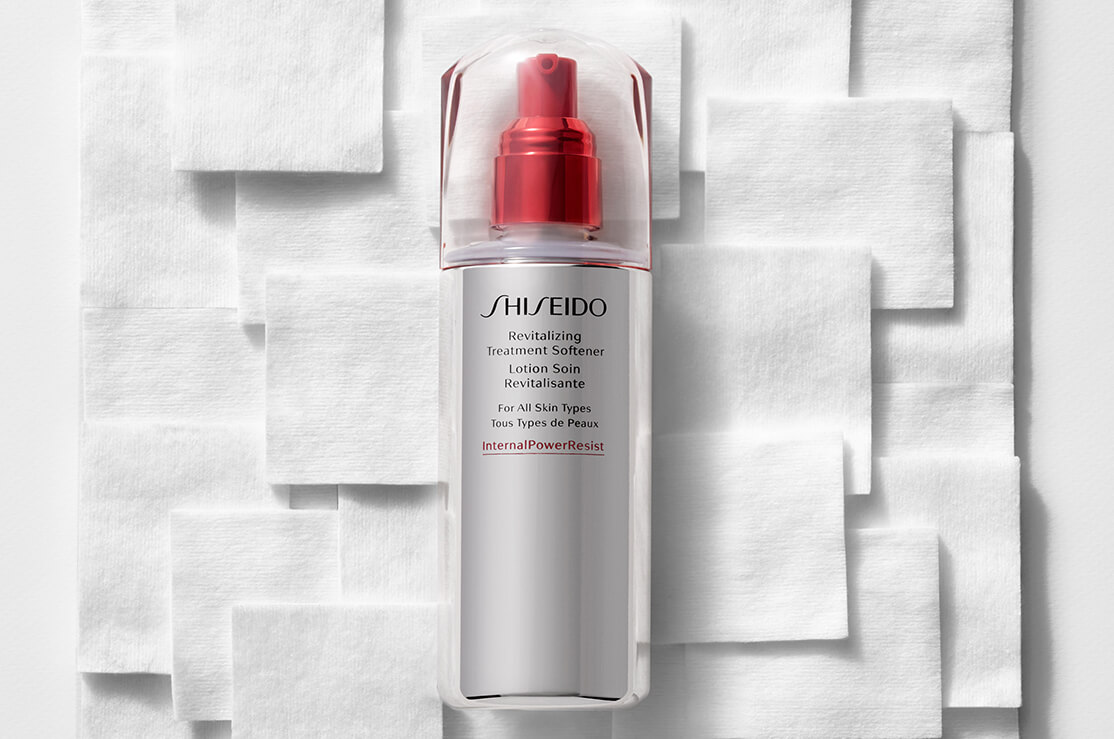 Softeners range in texture and vary from thin gels to watery fluids, so depending on how thick they are, you can use your hands, to pat in or sweep over your face. But the best way to apply? The key is being mindful and gentle towards the skin, according to Dr Matsumiya. Soak a cotton square and pat—don't rub—the product into your face. "Treat your skin gently by pressing the product in with your fingers and the palms of your hands," says Dr Matsumiya. "Dragging your skin or treating it harshly will only add to lines and wrinkles over time."

Above all, softeners help to improve the basic health of the skin—hydrating and brightening it, improving dullness and smoothing skin texture without feeling oily or sticky. They are a true multi-tasker that can be a real skin savior. It's time to set your skin up for success.