Visibly improve dullness,
wrinkles
and loss of firmness
across the face and neck
with Watercress
Extract and 4MSK.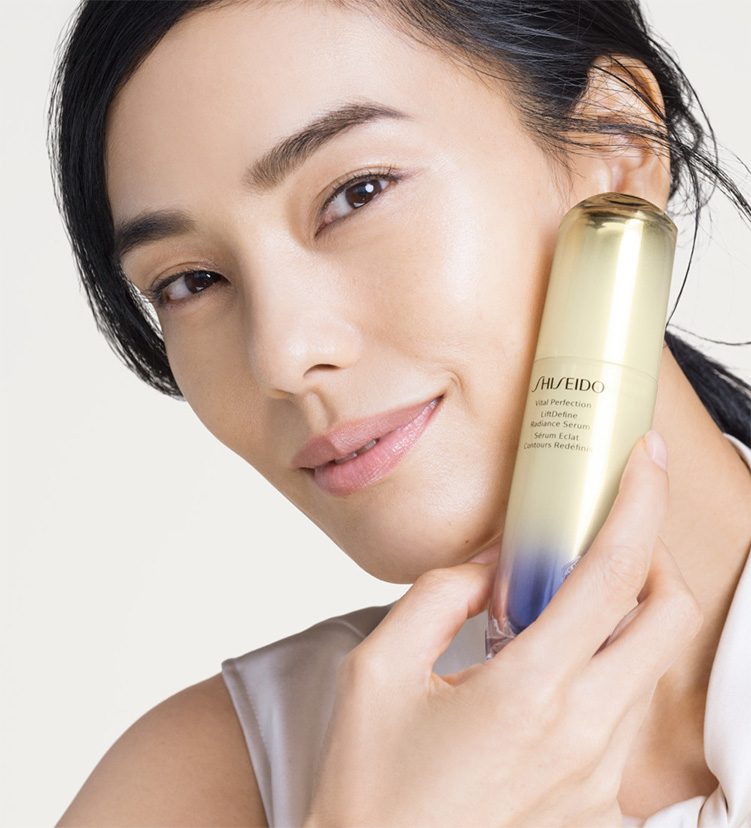 EXPERIENCE

A Fresher,
Sharper Look
In Just 4 Weeks.*

* Tested over 8 weeks on 109 women, aged 43–59.
Powerful Skincare For
A Revitalized Look
The Power Of Watercress

Watercress is prized in Asia for its powerful
reparative properties.
The aquatic, leafy green reproduces quickly,
growing in
large clusters with roots that extend
from the stems and
branch out underwater.

Harnessing the powers of watercress,
LiftDefine Radiance Serum is formulated
with a potent extract derived from the leaves
and stems.

4MSK

4MSK, a SHISEIDO-developed brightening ingredient,
diminishes the appearance of age spots
for an even-toned complexion.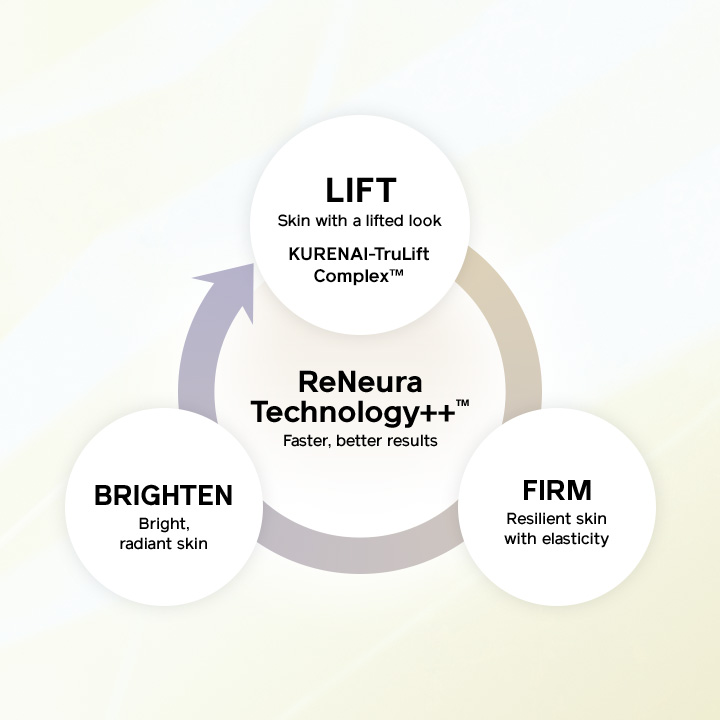 ReNeura Technology++™
ReNeura Technology++™ helps strengthen skin's
internal
communication network, which declines with
age, while
enhancing and accelerating effects that fight
against signs
of aging.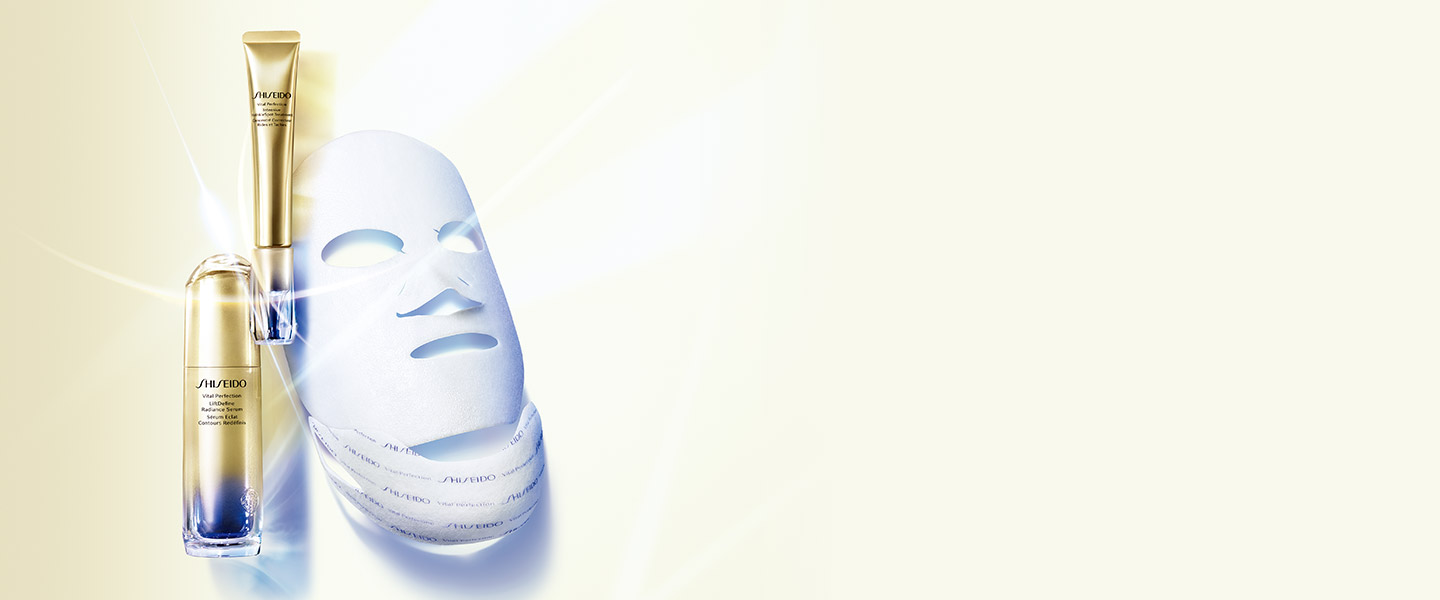 VITAL PERFECTION
LiftDefine Radiance Serum,
Intensive WrinkleSpot Treatment,
LiftDefine Radiance Face Mask.
FOR FIRMER SKIN

Discover a fresher,
more youthful look with
Watercress Extract & 4MSK
LiftDefine Radiance Serum
One of our best-seller serums comes in large size.
VIEW DETAILS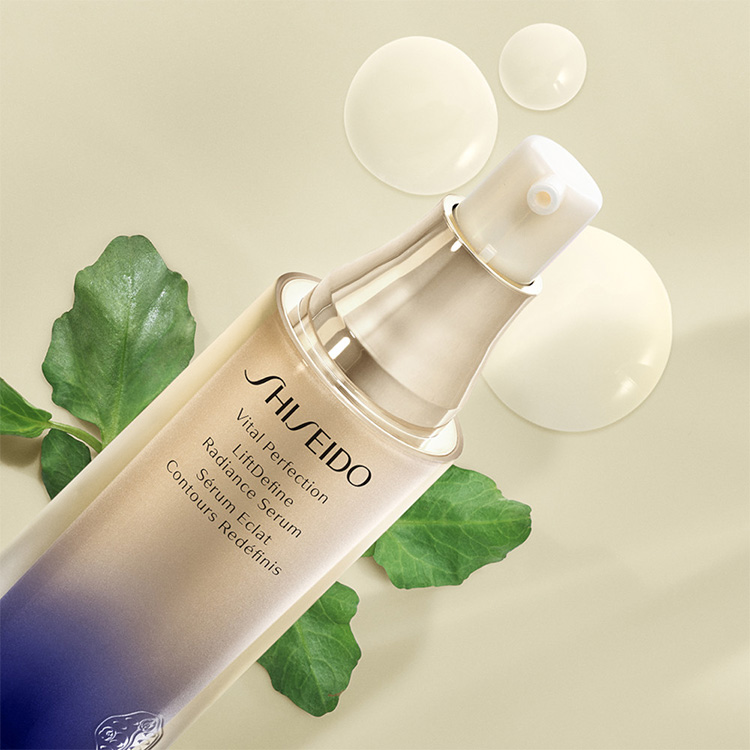 Clinically proven to target visible signs of aging on the face and neck in 4 weeks.*
Enhance results by applying with a one-minute massage to
face and neck for boosted beauty circulation and a fresh,
youthful look.
* Tested over 8 weeks on 109 women, aged 43–59.
TARGET DEEP WRINKLES

Target deep wrinkles,
smile lines and
dark spots with
Pure Retinol and 4MSK.
Intensive WrinkleSpot Treatment
VIEW DETAILS
The Power of Retinol
Long considered a potent skincare ingredient, retinol,
which is a form of Vitamin A, helps improve skin
firmness.

Extensive research revealed retinol's instability and
breakdown when exposed to light and oxygen, so
SHISEIDO developed a special airtight container.
This
packaging allows stabilized, highly effective, pure
retinol to be delivered to consumers.
Vital Perfection Intensive WrinkleSpot Treatment is
formulated with pure retinol for a powerful approach to
reducing the appearance of smile lines, deep wrinkles
and other aging-skin concerns.
VISIBLY LIFT SKIN

Visibly improves
facial
contours & dullness
in
just 10 minutes.*
* Tested over 8 weeks on 112–117 women, aged 45–59, in France.
LiftDefine Radiance Face Mask
VIEW DETAILS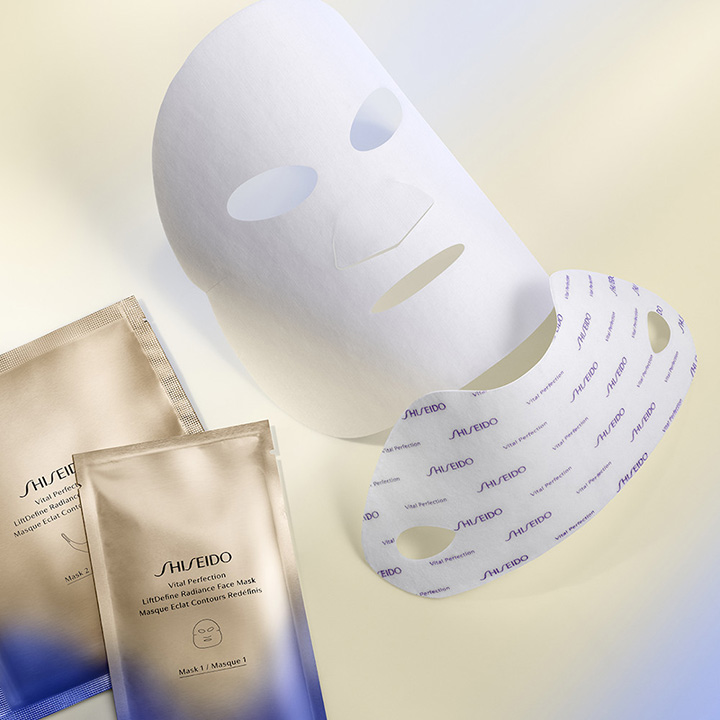 A Powerful
Two-Part Face Mask
Serum-infused Face Mask

Three small cuts at the inner corner of the eye improve
the
fit of the mask and help fully cover the eye area.
A cut around the nose area helps the mask
fit smoothly
against skin.

Jawline-Lifting Mask

Crafted from stretchy compression material,
the mask fits
tightly on the face and firmly
lifts the jawline.
REENERGIZE YOUR SKIN REGIMEN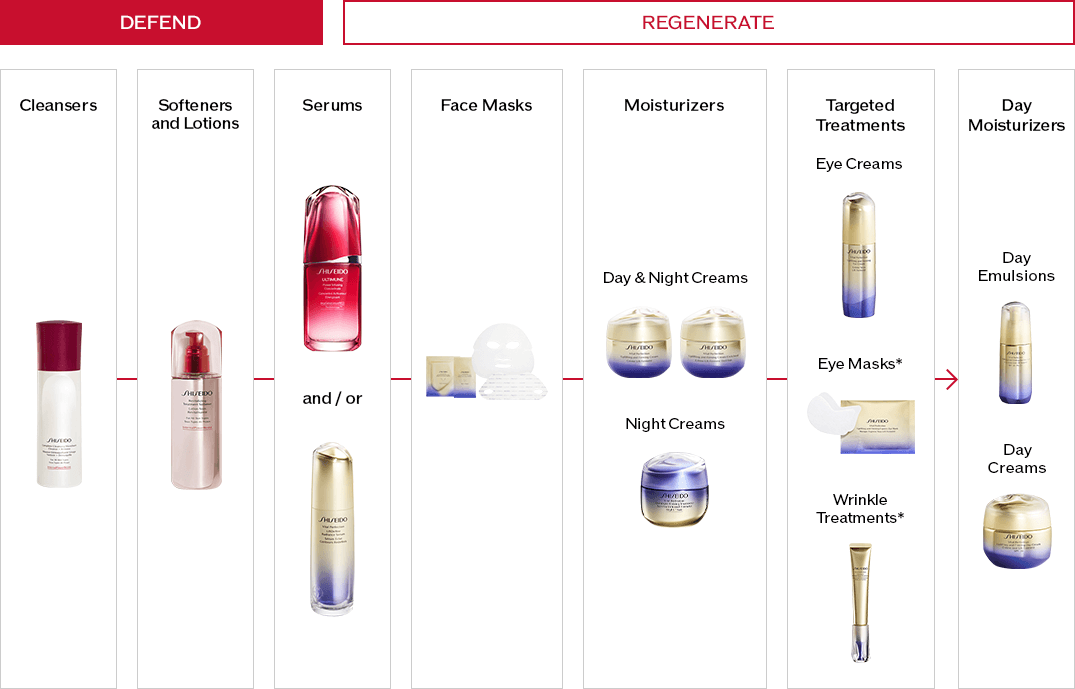 * For daytime, follow with sunscreen to ensure the effectiveness of the retinol.