Beauty from Japan. From our world to yours.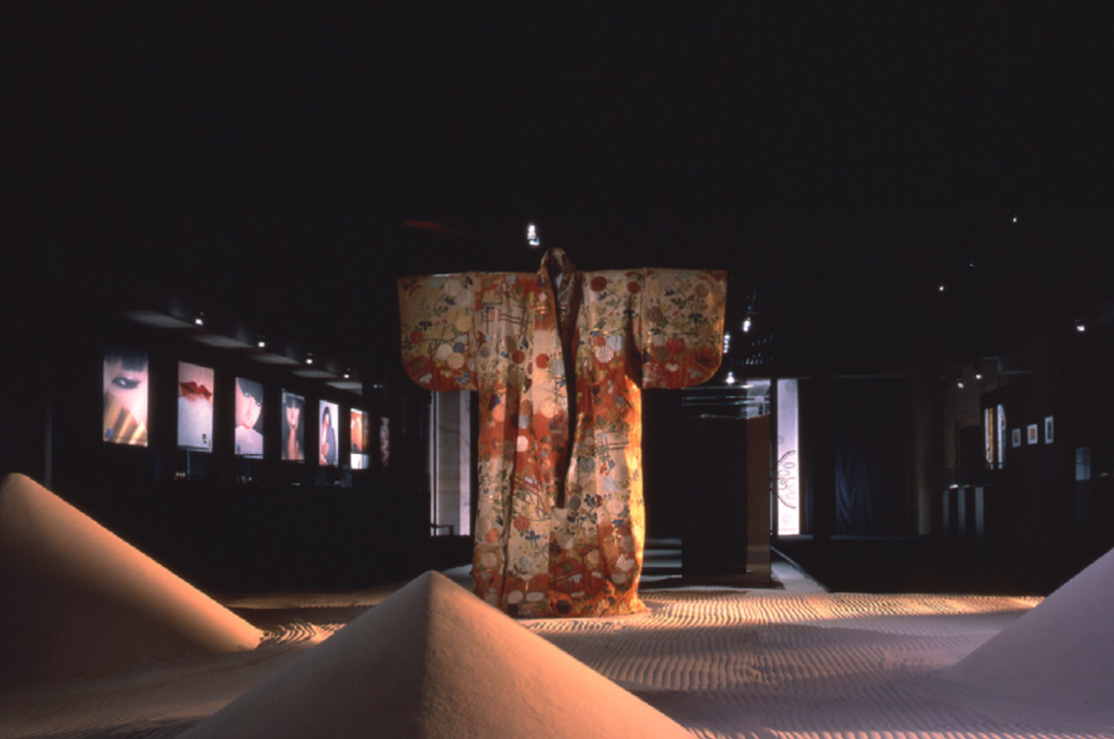 GINZA: THE BEATING HEART OF JAPANESE BEAUTY
Follow Our Lead: Ginza's Pioneering Beauty History
Story by Laura Brown
Considered one of Tokyo's most cosmopolitan districts, Ginza is a shopper's paradise with luxury fashion houses lining the streets. With every corner a source of originality and style, it's no surprise that Ginza also leads the way in forging new trends in beauty. This is a place to see and be seen.
Where East meets West

Ginza is a district that has lived many lives. It spent its earliest days as a center for commerce where silver coins were made and it was only in 1872 after a huge fire destroyed much of the district that SHISEIDO, amongst others, put Ginza on the map as a hotspot of creativity. In a move that truly transcended boundaries, SHISEIDO fused Eastern practises with Western medicine by opening Japan's first western style pharmacy.
Cosmetic Culture

Japanese beauty trendsetters have always made a mark on the country's cultural legacy. From Ohaguro (tooth blackening) to Hikimayu (repainting eyebrows high on the forehead), bold beauty statements have always been par for the course on the streets of Japan. Since branching out from pharmaceuticals into cosmetics in 1897 with the launch of the now iconic SHISEIDO EUDERMINE softening lotion, SHISEIDO has been the gatekeeper of Japanese beauty and continues to challenge the meaning of beauty.
A Cut Above

The Great Kantō Earthquake of 1923 devastated Tokyo and as the city regenerated, Ginza emerged as a bustling hub of self-expression. Before the earthquake struck, SHISEIDO opened its hair division, headed up by American hairdresser Helen Grossman. She invented a new hairstyle called mimi-kakushi. A striking crop that covered the ears, In the aftermath of the earthquake, many women adopted the style because long hair was difficult to look after while running water was scarce.
Modern Classic

With SHISEIDO's hair revolution came the rise of the Modern Girls, or Mogas, who shook off traditional Japanese style and embraced flapper-esque flair. Sharp bobs, sweetheart lips and a carefree attitude defined the Mogas. Women felt empowered to carve out their own style and use the whole world as inspiration. In the decades that followed, SHISEIDO's beauty courses, magazines and famous "Miss SHISEIDO" consultants taught women how to experiment with their look.
Ginza, Today

Nowadays, anything goes in Ginza's creative playground, from classic elegance to bold eyes and lips – and SHISEIDO is still the go-to brand to make us feel like our best selves. From tastemakers and adventurers to entrepreneurs and innovators, Ginza's streets belong to the confident, spirited SHISEIDO women who exude beauty, inside and out.
Ginza's streets belong to
the confident, spirited
SHISEIDO women who
exude beauty, inside and out.