Beauty from Japan. From our world to yours.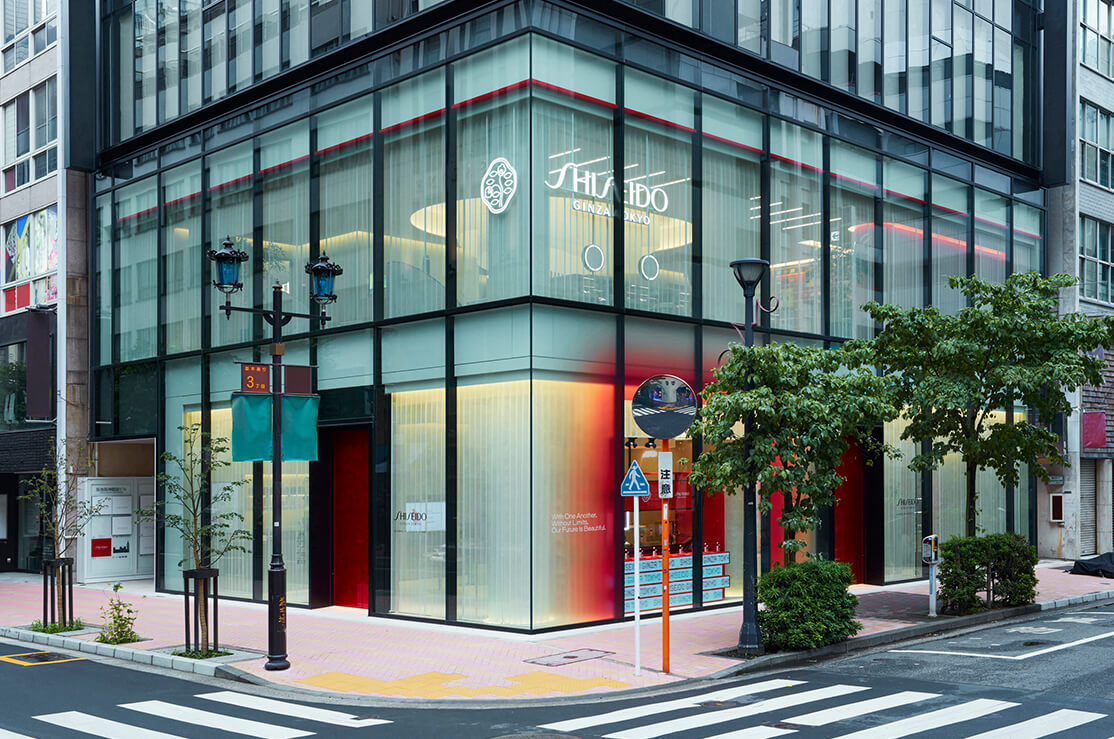 A Sneak Peek into The
New
SHISEIDO Flagship
Store
A beauty lover's paradise in the heart of Ginza
STORY By Laura Brown
You never forget your first glimpse of the Tokyo skyline. From futuristic skyscrapers and the towering Skytree to beautiful traditional temples, it's an
awe-inspiring blend of historic and modern – just like SHISEIDO. So it's fitting that Japan's iconic beauty brand is adding to the city's architectural legacy with its brand-new flagship store in Ginza.
The beauty capital of Japan

As the birthplace of SHISEIDO, Ginza is the heart of Japanese beauty. Arinobu Fukuhara opened the country's first Western-style pharmacy there in 1872. Now, 148 years later, the company he founded is building the largest standalone SHISEIDO store in the world, right in the center of this vibrant, cosmopolitan district. Across three floors of brilliant beauty, SHISEIDO has combined traditional Japanese hospitality with cutting-edge technology to nourish mind, body and soul.
A sensory journey

Indulge and electrify each of your senses – sight, sound, smell and touch – while browsing the latest skincare and makeup innovations. For a tailor-made beauty experience, SHISEIDO's team of experts is on hand to answer your questions, recommend products, offer skincare and share their knowledge.
What is Omotenashi?

The flagship store taps into the Japanese spirit of Omotenashi, and the warmest of SHISEIDO welcomes awaits you. At its core, it means a host must selflessly create a memorable and welcoming experience for guests by anticipating and satisfying their every wish.
Omotenashi in design

The store has been thoughtfully designed to make even a last-minute dash for a new lipstick feel special. Longer shopping trips, meanwhile, are a chance to slow down, relax and enjoy your time exploring the latest products – including limited-edition flagship exclusives – in the sleek and serene surroundings.
Expertise guaranteed

As the original Japanese beauty brand, SHISEIDO is unrivaled in its expertise. Whether you want trend-led, runway-worthy makeup in the finest and most tactile textures, or skincare that brightens your skin while boosting hydration and softening lines and wrinkles, SHISEIDO remains at the forefront of innovation. So the next time you find yourself in Ginza, be sure to visit. Though, we warn you, you might never want to leave...