Beauty from Japan. From our world to yours.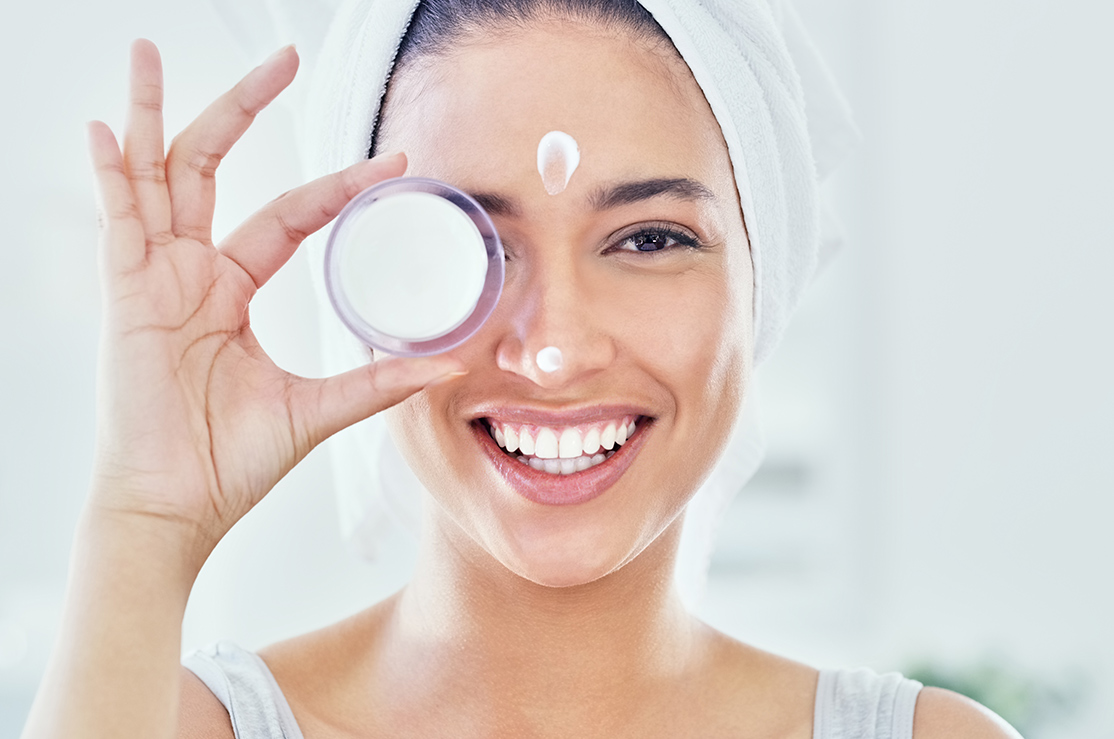 How Your Skin Changes in Your
Mid 30s- and What You Can Do About It
How to give your skin a boost and get it glowing again.
Story by Malena Harbers
Your late 30s is the time when you finally hit your stride in your career, feel more confident in your skin and celebrate many milestones. Through it all, the last thing you need to think about is your complexion and the inevitable age-related changes. Finding the right products to tackle them is simple. Get started with these smart, targeted creams so you can get on with conquering your power decade with aplomb.
Concern: Sagging

From your mid-30s, intrinsic aging, your skin's natural aging process, begins to ramp up. This means the quality of its connective tissue—which is full of skin-plumping and firming collagen and elastin—begins to slide. The result is deeper lines and more sagging. To keep skin look lifted for longer, look for appropriate products.

SHISEIDO VITAL PERFECTION Uplifting and Firming Cream uses KURENAI-TruLift Complex with Benibana, a Japanese Safflower, to maintain the skin in good condition and lead to lifted look. You'll see faster results too, thanks to SHISEIDO's signature ReNeura Technology++™, which acts like a high-speed wifi signal, boosting communication and supercharging the skin's power of turnover.
Concern: Wrinkles

As you age, your skin becomes drier too. Fine lines and wrinkles can become even more pronounced without that extra level of hydration to create a smooth and plumped-up effect. To help decrease appearance of wrinkles,upgrade to a moisturizer that is more hydrating for dry, aging skin.

The Enriched version of the SHISEIDO VITAL PERFECTION Uplifting and Firming Cream has a rich yet silky texture that is specifically formulated for skin in need of a big gulp of moisture. It works to plump out wrinkles from within resulting in a smoother, firmer appearance on the surface.
Concern: Lack of Radiance

Once you hit 35, your skin turnover slows down, from occuring every two weeks as a child to about once a month. That means dead skin cells accumulate on the surface of the skin, preventing proper light reflection and ultimately contributing to a loss of radiance. As well as exfoliating more regularly, incorporate complexion-brightening antioxidants into your skincare routine for an effective glow-giving boost.

SHISEIDO VITAL PERFECTION Uplifting and Firming Day Cream banks on VP8—a blend of take out antioxidants including Olive Root, Tea and Angelica Root Extract—to fight against a dull, uneven skin tone and prevent dark spots from appearing too. Added SPF 30 gives even more protection from dullness caused by both UVA and UVB rays.
Concern: Tired Eyes

This thin-skinned area is the first to show lines and, perhaps more noticeably, a lack of sleep. Eye bags, dark circles and even droopy eyelids are often genetic but can be made worse by limited ZZZs. Target this fragile area with multi-tasking formulas.

Use the new SHISEIDO VITAL PERFECTION Uplifting and Firming Express Eye Mask after applying the Eye Cream for a bright-eyed effect in as little as one week. In addition to the three technologies included in the VITAL PERFECTION range of creams, both eye products bank on a powerful mix of Retinol, Safflower Extract, Odorikoso Extract and Bulgarian Rose Water for more plumped look.

They also contain hyaluronic acid, Coix Seed Extract, and MATSU-ProSculpt Complex focused on eye areas prone to fine lines and puffiness.