SHISEIDO Skin Visualizer™ visualizes skin's Beauty Circulation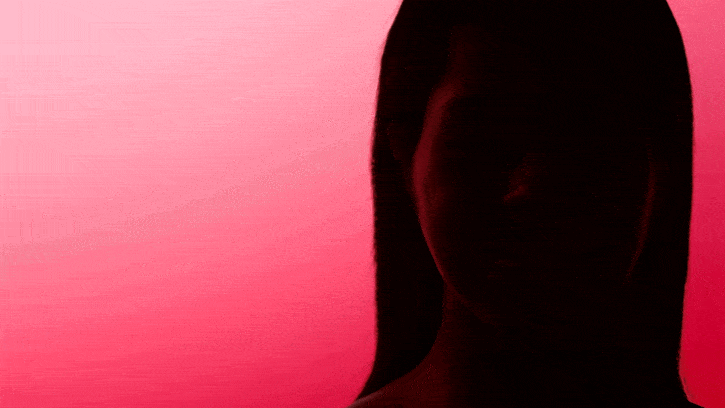 What is "Beauty Circulation" that is the standard for beautiful skin?
Learn about your own skin through the SHISEIDO Skin Visualizer™ experience.
SHISEIDO Skin Visualizer™ measures "Beauty Circulation"
You know how it goes. You've got something important on your calendar, and when the big day arrives, and your skin isn't looking so good. You want your skin to be in good condition all the time so you can stop worrying about skin every day. But skin condition varies form person to person, so it's not easy to hit on the ideal skincare for you. That's why SHISEIDO has focused on "beauty circulation" –the definition of beautiful skin in SHISEIDO's beauty theory is that the skin has three elements of radiance, smoothness and resilience, regardless of your age, gender, ethnicity or skin type.
SHISEIDO standards for beautiful skin: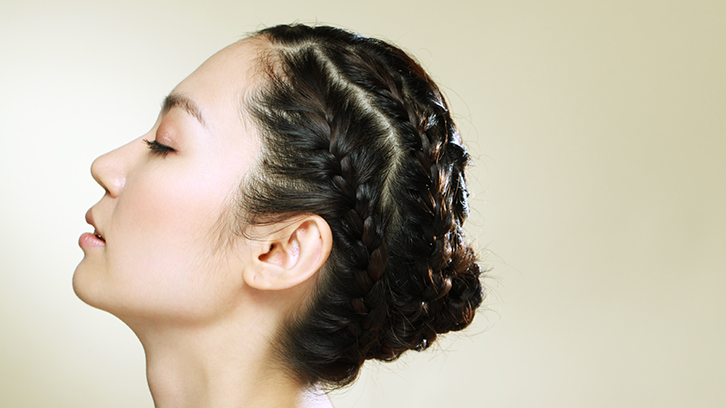 To measure beauty circulation, you need to see the balance between the three factors SHISEIDO believes are the indicators of beautiful skin: radiance, resilience and smoothness.
When there is a good level of beauty circulation, the skin is in good condition, which leads to Healthy Vibrant Skin. Although everyone's skin has the ability to become more beautiful, that ability gradually declines with age and external stress. By visualizing the beauty circulation in the skin, each and every person can identify the ideal skincare for them, in order to revive their skin's ability to make itself beautiful.
Provides a skin rating and an objective understanding of beauty circulation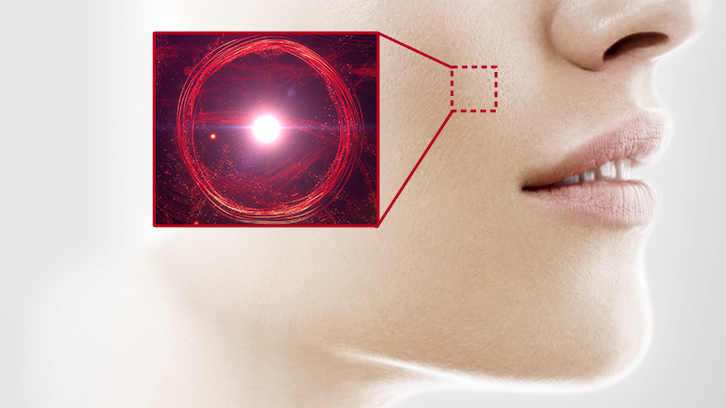 SHISEIDO Skin Visualizer™ enables the measurement of skin conditions, simply and quickly. With no need to remove makeup and with no actual physical contact. Using two unique cameras, it captures the outer and inner condition of your skin. So you see the skin's beauty circulation based on measurements at the surface, and also various angle of the skin— an area that is normally invisible.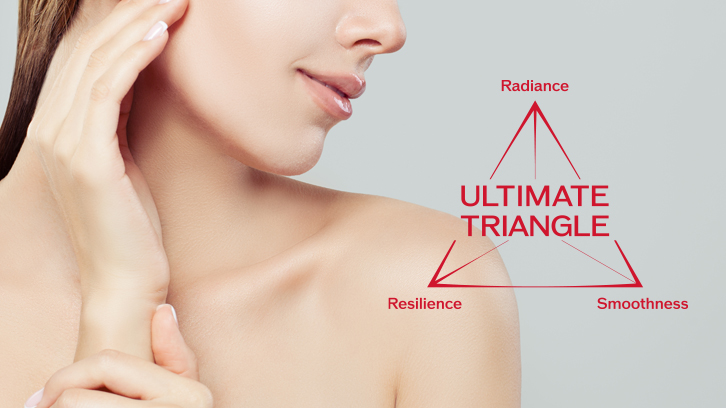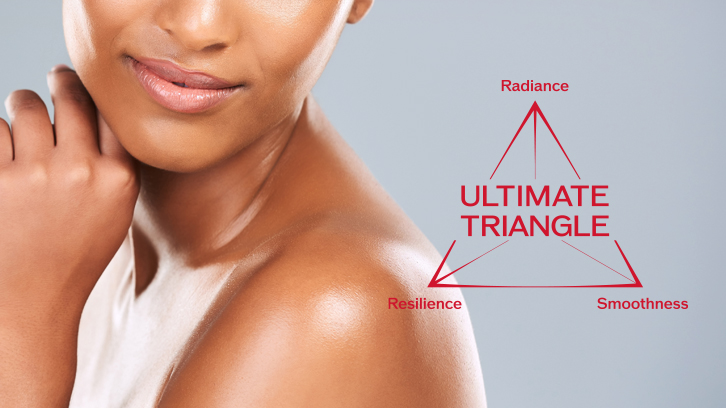 SHISEIDO Skin Visualizer™ gives your skin condition a total Ultimate Triangle Score based on your beauty circulation measurements. This triangular graph shows the levels of the three indicators of beautiful skin (radiance, resilience and smoothness) and the balance between them. It allows anyone to monitor their skin condition objectively, regardless of age, gender, skin color or skin type.
Experience of SHISEIDO Skin Visualizer™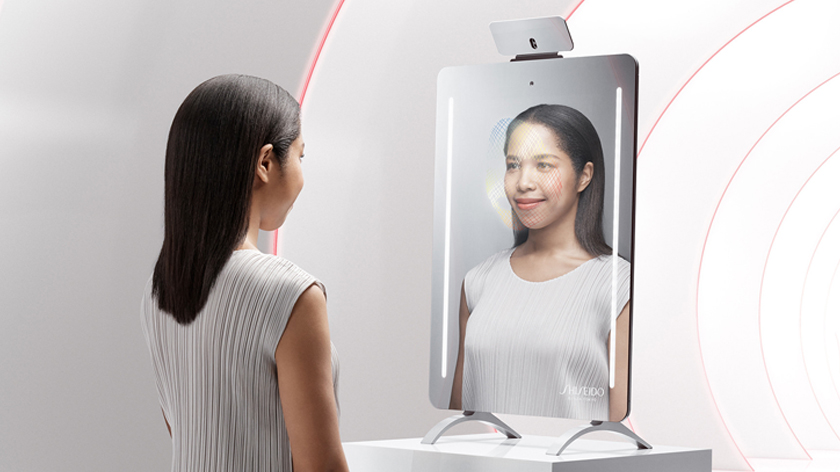 At stores where SHISEIDO Skin Visualizer™ is available, beauty consultants will provide skincare advice that is customized to each individual's skin condition, based on the visualized beauty circulation. We invite you to try SHISEIDO Skin Visualizer™ for yourself. Discover your own beauty circulation, and you can increase your skin's vitality and achieve beautiful skin from its very foundations by skin care recommended based on the measurement results.
Take this step, and you'll be on a path towards obtaining your most ideal skin conditions for a lifetime.